At least 126 Avocet seen on the scrapes today! A new record count.
Zeiss Hide
CATTLE EGRET- 2 breeding plumaged birds among the Longhorn herd and resting on the posts, a gathering of 107  Lapwing- 107 were commuting between the Dumbles, estuary, Top and Bottom New Piece. At least 10 Redshank and a breeding plumaged Reeve (female Ruff) among them. Ducks numbers are still high here, 50 Gadwall, 8 Shoveler and 20 Teal are back, a male Pochard was near the Van de Bovenkamp Hide.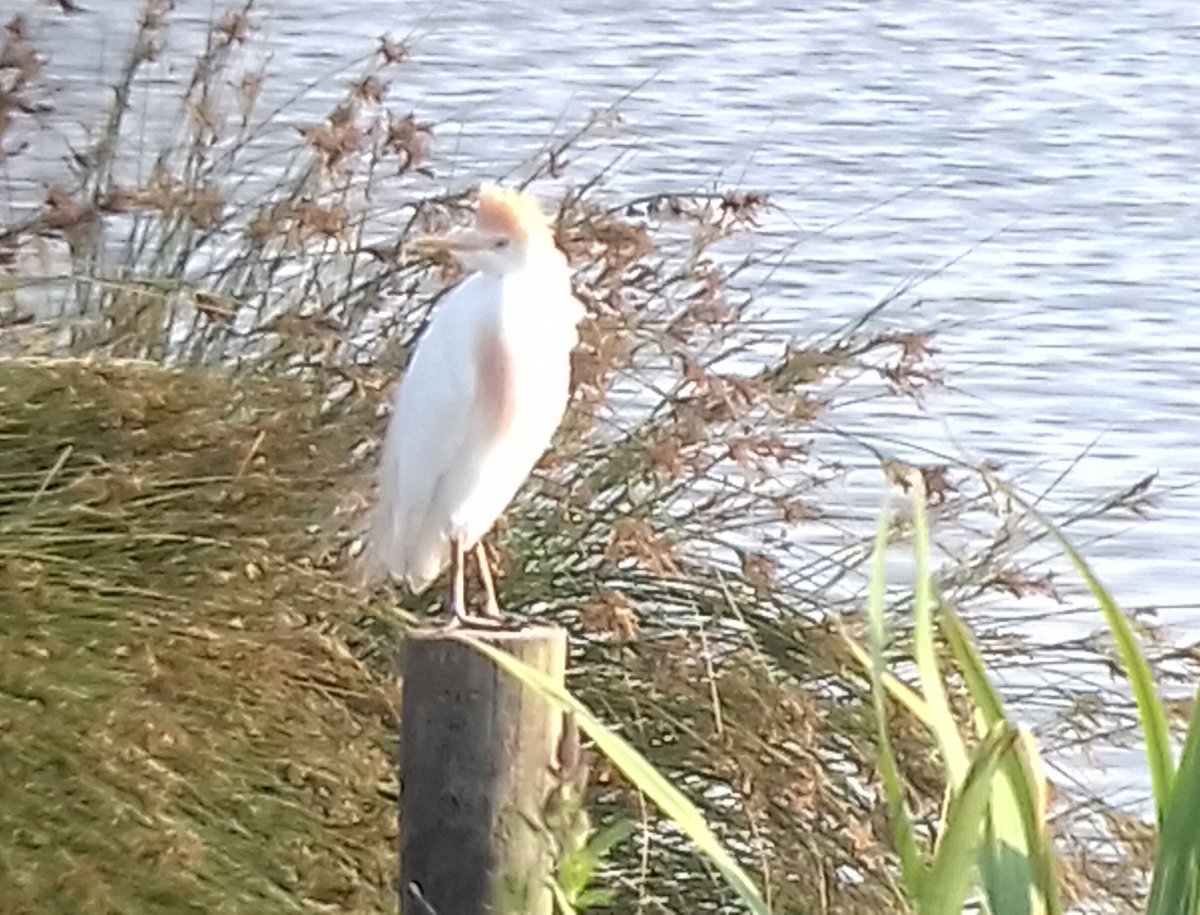 South Lake
Bart and Ruby, the Crane pair were seen on the wader scrape fringes with their two very active and mobile young. At least 109 Avocet were present here today, increases in Redshank to 32 and its worth looking out for Little ringed Plovers, two were seen yesterday. The algal bloom has attracted 90 Coot and 60 Gadwall, both Great Crested Grebe were seen with their chicks, Little Grebe have reared a chick to fledging. A second summer Mediterranean Gull was seen.
Rushy Pen
Two pairs of Avocet, one incubating four eggs and the other with a chick, other pairs visit with young. Oystercatchers have two fledged young, at least 5 Lapwing fed on the muddy fringes and 5 Green Sandpipers were also seen.
Tack Piece
A pair of Avocet have four young.
Holden Tower
A Little-ringed Plover flew over this morning, a male Pochard was on the Long Ground Pool.
Car Park and Centre
A Red Kite flew low over whilst the grass was being mown at 1pm.