Top New Piece from Zeiss Hide
Dunlin numbers have increased dramatically in the last couple of days, lots of juveniles are present with the moulting adults, the flock displays a variety of sizes, bill lengths and stage of moult making interesting viewing. A flock of 400 were on the flood over the tide. Dunlin were also seen on many other scrapes today. At least four Green Sandpiper, 40 Lapwing, 20 Ringed Plover including the first juvenile of the year, 6 juvenile Little-ringed Plover a selection of duck species were seen.
South Lake
Four Green Sandpiper on the duck marsh with 8+ Ruff, 246 Black-tailed Godwit, 50 Redshank (16 juveniles), 150 Lapwing, 24 Dunlin and 2 Snipe among the gulls/wildfowl on the wader scrape.
Tack Piece
c50 Dunlin visited briefly with a Sanderling, they joined four Dunlin that were among 29 Black-tailed Godwit, 15 Green Sandpiper and a Common Sandpiper. A flock of Yellow Wagtail fed among the cattle with 20+ Sand Martin above them.
Dunlin- adults and juveniles dropped in briefly on the Tack Piece scrape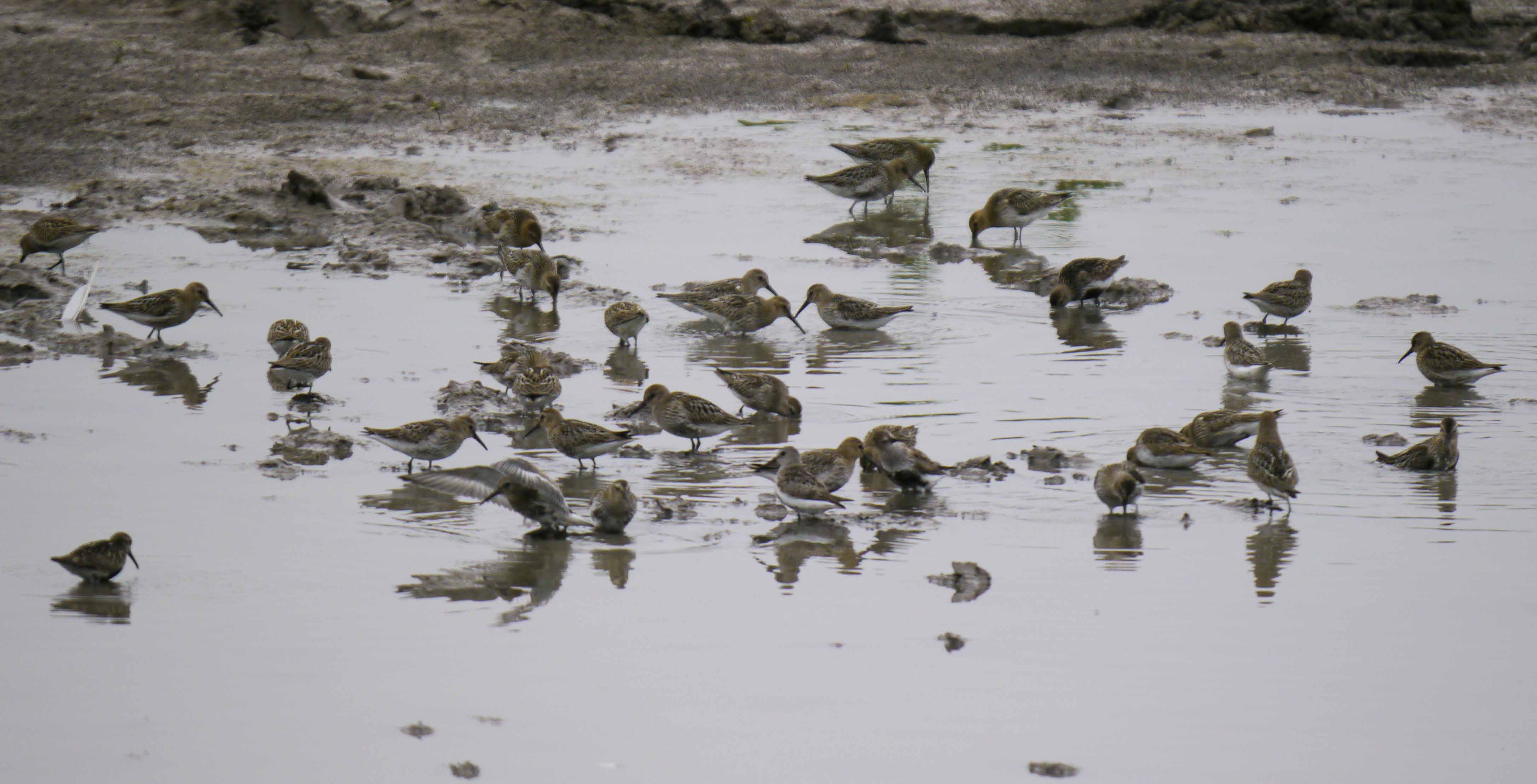 Rushy Pen
Greenshank, Redshank, 14 Lapwing, 4 Green Sandpiper and up to 56 Black-tailed Godwit and 7 Dunlin today with 5 Teal and a Shoveler.
Juvenile islandica Black-tailed Godwit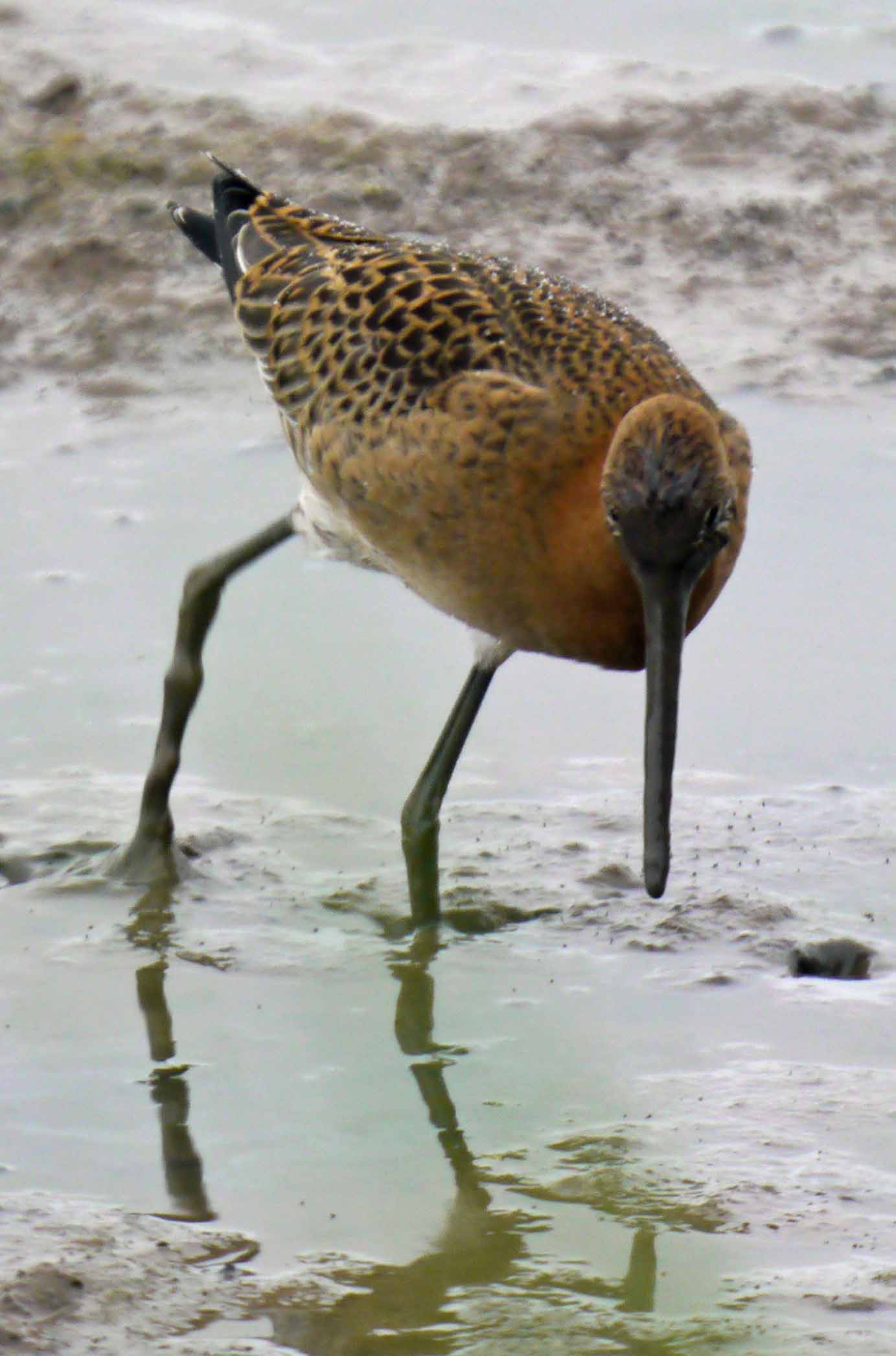 Middle Point
Marsh Harrier mobbed by a juvenile Greenshank.