A reasonably high tide this morning pushed birds off the river and on to the scrapes around the reserve.  Highlights included 10 Little Stint and 4 Curlew Sandpiper from the Zeiss Hide and 3 Avocet amongst the Black-headed Gulls on the South Lake.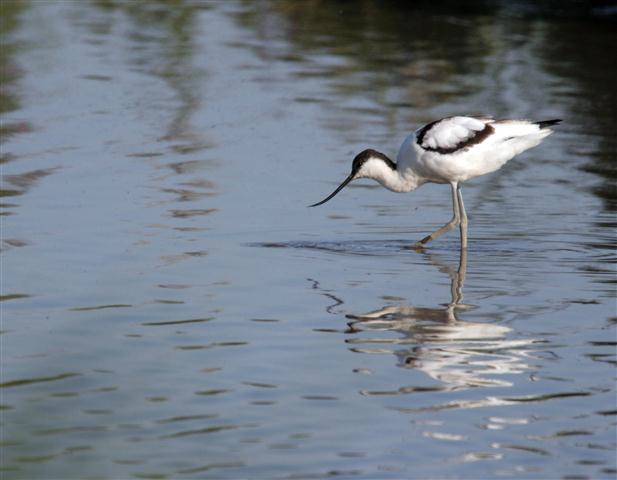 South Lake Hides
Three Avocet were a nice surprise in the morning sunshine, nestled amongst the flock of Black-headed Gulls.  No Mediterranean Gulls yet today.  Other waders included 62 Black-tailed Godwit, 15 Redshank, 58 Lapwing, 16 Snipe and a Green Sandpiper was at the Hogarth Hide.  Pochard have increased to 17 birds on the deep lake and 2 Little Grebe were also present, and adult and a juvenile.
.
Zeiss Hide
Always good with a bigger tide, this morning's 9m+ tide pushed in 10 Little Stint, 4 Curlew Sandpiper and 135 Dunlin.  Also present were the Spotted Redshank, 109 Lapwing, 9 Black-tailed Godwit, 10 Ruff, 19 Redshank and 3 Little Egret.  Another 7 Ruff and 15 Curlew were amongst the Barnacle Goose flock on the Bottom New Piece, viewed from here or the Kingfisher Hide.  The Red-breasted Goose was also present.  Two Marsh Harriers were quartering over the river shoreline spooking the Wigeon and Shelduck flocks.
.
Holden Tower
Two Golden Plover, 3 Ruff and 38 Curlew flew past as the tide came in.  A Peregrine was over the Tack Piece and at least 5 Little Egret were on the Dumbles.  A Mistle Thrush was also seen.