Rushy Hide/Peng Observatory
The yearling (2016 hatched) Bewick's Swan spent the day on the lake, the strong, cold N wind encouraged some species to stay for the day, Shelduck were noticeable by their numbers as it must've been uncomfortable on the Severn today.
Tack Piece
Six Redshank fed on the scrape with c200 Teal. c300 Wigeon, up to 98 Curlew, 9 White-fronted Geese, the Greylags and an increasing numbers of Lapwing were also present here today.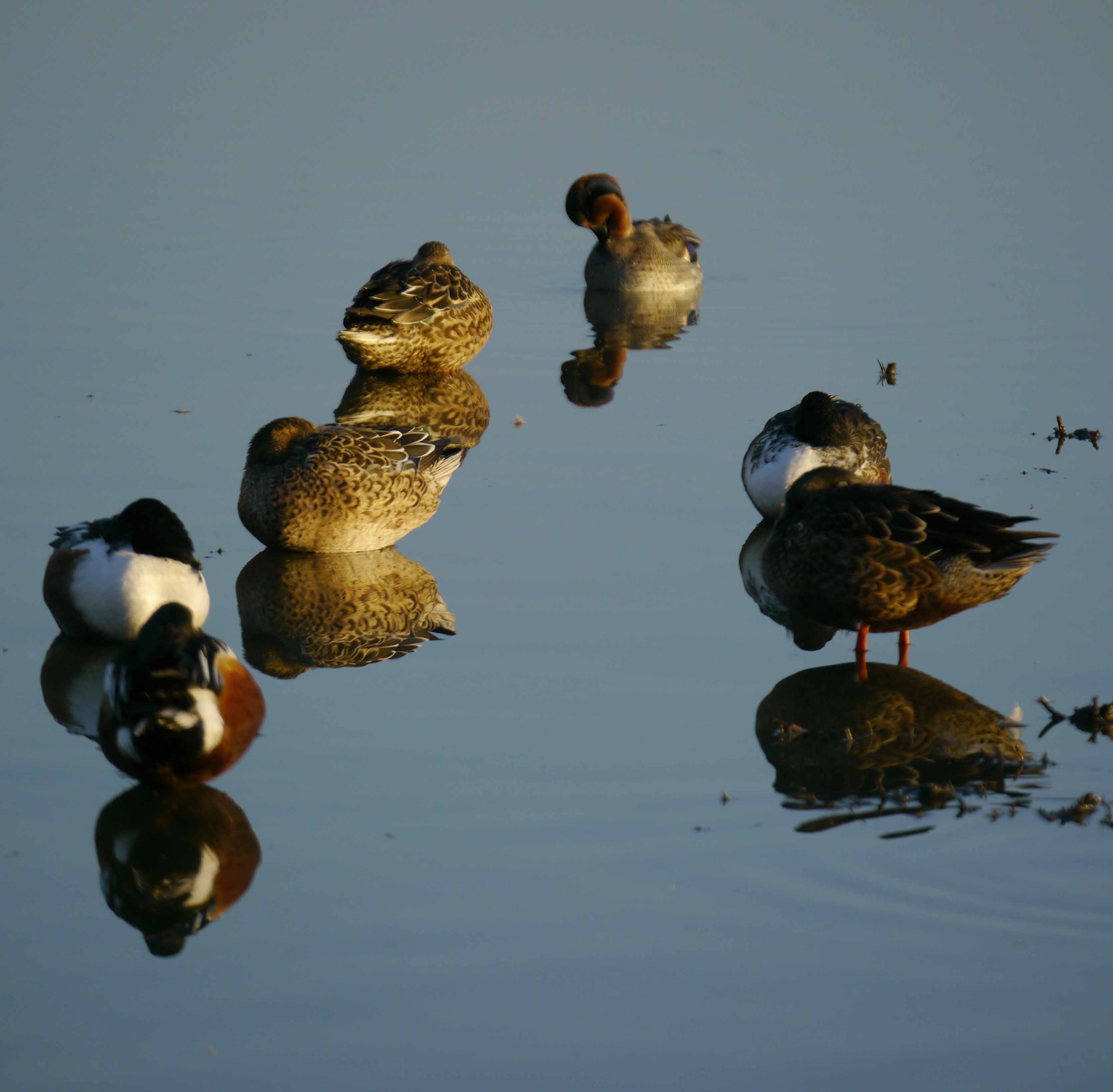 Holden Tower
The Barnacle Geese were accompanied by the Red-breasted Goose and a Dark-bellied Brent Goose.
South Lake
The Great Crested Grebe, a Little Grebe, Pochard and Tufted Ducks flocks enjoyed the sheltered and sunny deep lake today. On the wader scrape up to 7 Red Knot, Avocet, 9 Redshank, 90 Black-tailed Godwit, 120 Lapwing, 13 Snipe (Hogarth Hide) and three Dunlin were present. A Grey Wagtail was also seen. A Hawfinch was seen and heard circling near to South Lake and may have settled in the grounds.
Zeiss Hide (Top and Bottom New Piece)
The mobile waders appeared to be extremely nervous, perhaps a hidden Goshawk was about. Ever changing numbers of waders and wildfowl were noted, at least 13 Ruff, 9 Curlew, 60 Dunlin, three Little Stint, 3 Redshank, Spotted Redshank, 16 Black-tailed Godwit and 5 Red Knot were noted. 650+ Wigeon also grazed on the lawns.
Canoe Trail
Two Chiffchaff, one possible Siberian calling from the sallows at the south end (near the pier).