Black-tailed Godwit (left) roosting on the Rushy islands (top pond) with a Little Stint feeding (right)

Rushy Hide/Peng Observatory
37 Bewick's Swans at dawn and dusk, two Little Stints.
Tack Piece
The Bewick's Swans fed and roosted here during the day, a flock of 340 Wigeon were present first thing but relocated to the Top New Piece. 47 E. White-fronted Geese arrived (from the Bottom New Piece?) this morning and spent the day feeding among the Greylag Geese.
Holden Tower
A collybitta Chiffchaff, two Goldcrests, the Mistle Thrush on the mistletoe near the Pill Box, a hunting Peregrine, Red-breasted Goose among the Barnacle Geese and a flock of c40 Ruff early morning that settled briefly on the river before flying to the reserve fields and floods for the day. A few Redwing and Fieldfare were stripping berries in the distant hedges. 11 Cranes seen late afternoon.
Goldcrest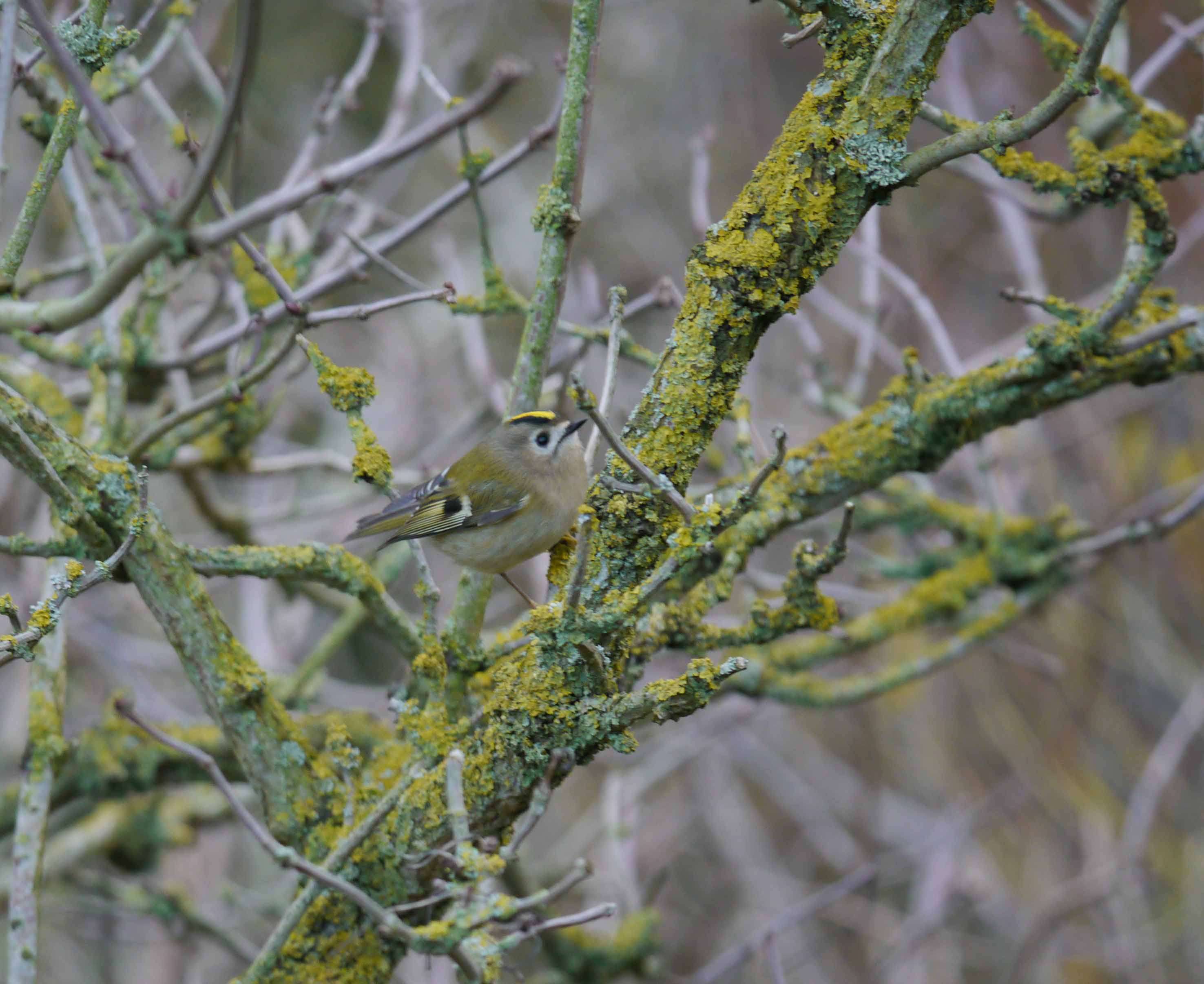 Knott Hide
Three Water Rail and Cetti's Warbler showing very well at times, a roosting Tawny Owl was 'given away' by 5 Bullfinch and c15 Chaffinch and spent the day dozing in the hedge opposite.
Willow Hide
The same Water Rails as above were visiting the area below the feeders.
South Lake
Very busy with Lapwing and Dunlin today, c15 Ruff, 20 Black-tailed Godwit, single Oystercatcher and 4 Redshank also present. 25 Shoveler and 70 Teal in the shallows.
Part of the Dunlin flock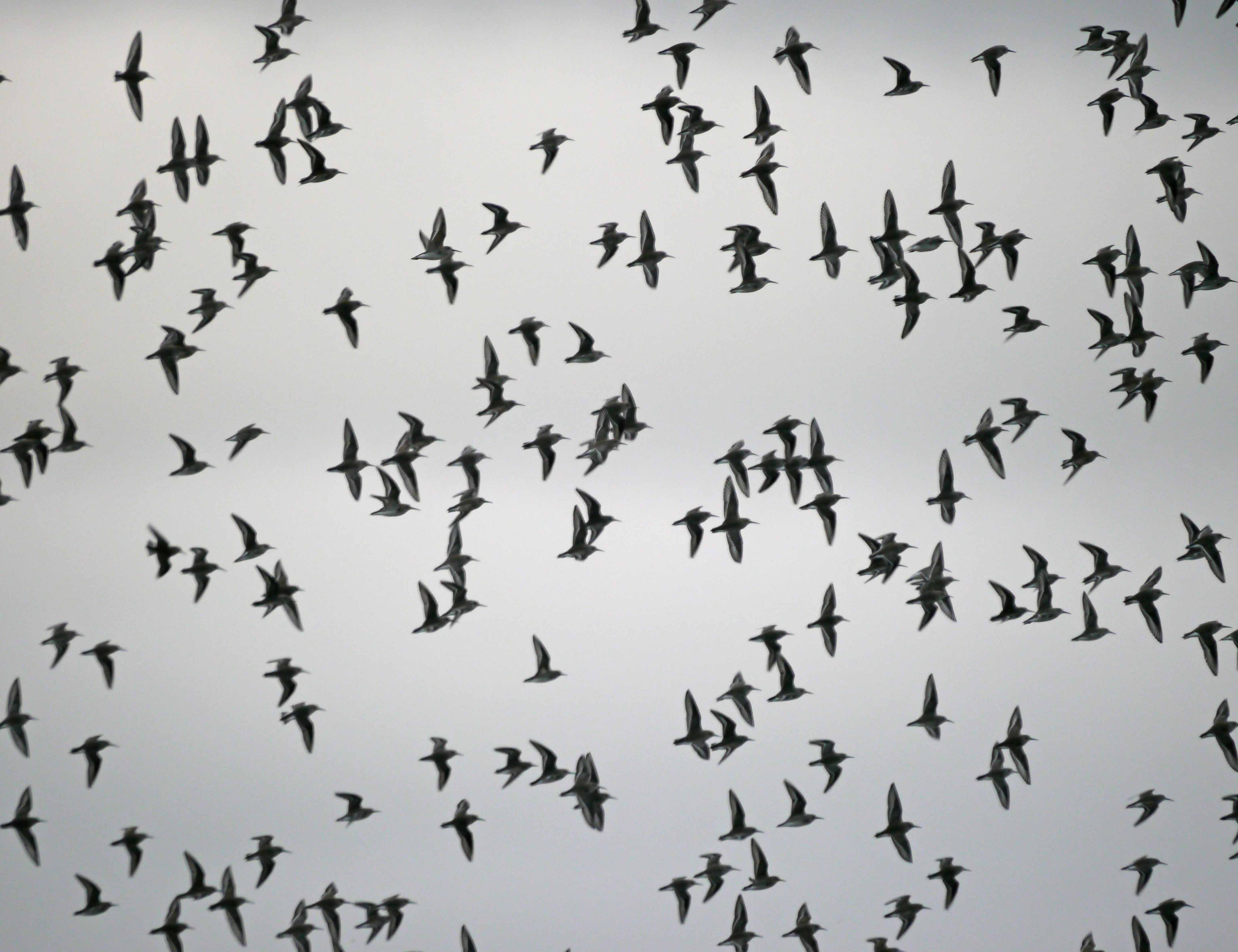 Zeiss Hide
Small numbers of Lapwing and Golden Plover, c10 Ruff, a few Black-tailed Godwit and 10 Dunlin on the flood. 750 Wigeon and 500 Teal had c30 Pintail scattered amongst them. A few Snipe in the rushy areas and Cetti's Warbler in the reeds below the hide.