Rushy Pen
The Whooper Swan appeared at the roost again last night and was still present this morning, 115+ Bewick' Swans were also present.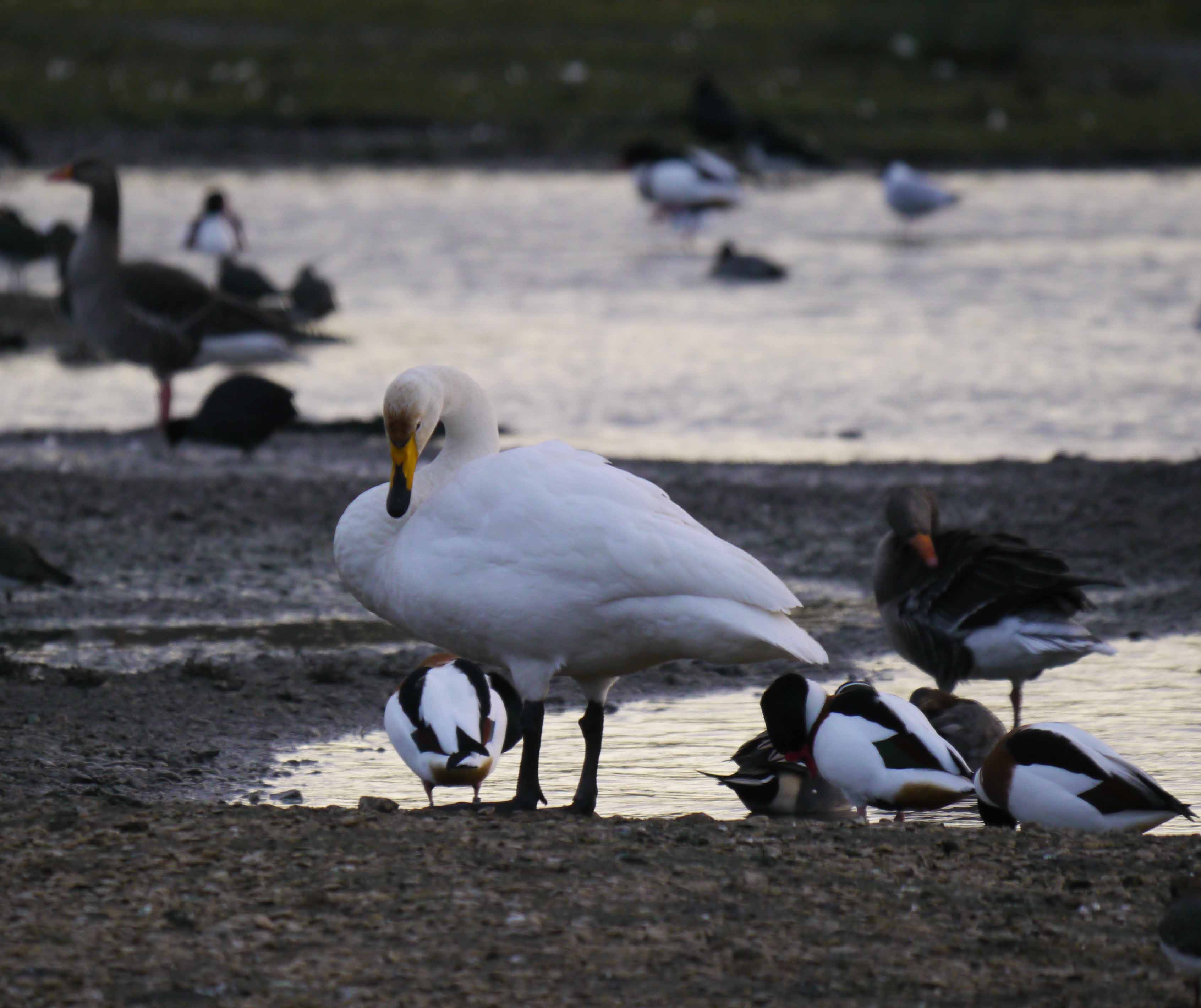 Tack Piece
Spotted Redshank, c10 Ruff and c10 Redshank were roosting or feeding on the shore opposite the Stephen Kirk hide. Flocks of Lapwing, Wigeon, Teal, Shoveler, Pochard, Dunlin and Pintail were on the flood in their 100s.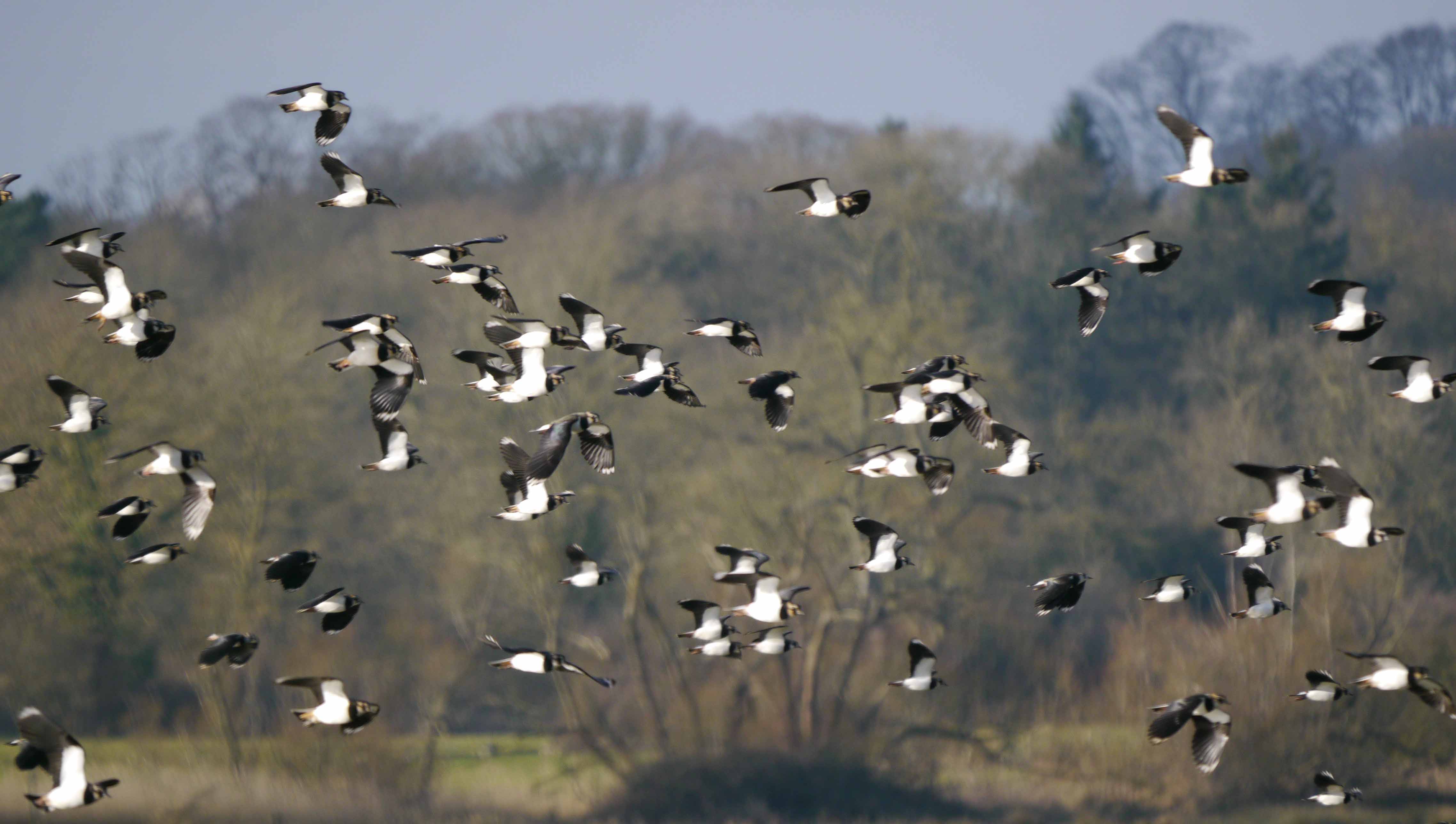 Holden Tower
The female Kestrel was perched in the hedge, two Little Stint fed on the scrape with 80 Lapwing, Red-breasted Goose on the Dumbles with the Barnacle Geese. On the adjacent pool (to east) a flock of 50 Wigeon, 2 Oystercatcher and Little Grebe hiding in the reeds.
Kingfisher Hide
110 European or Russian White-fronted Geese (moved to the Dumbles), a hunting Marsh Harrier, Buzzard, Little Grebe and 4 Gadwall plus a Great-spotted Woodpecker on the feeders.
Zeiss Hide
600 Lapwing, 120 Golden Plover, 180  Teal and two sleeping Bewick's Swans.
Russian White-fronted Geese over the Bottom New Piece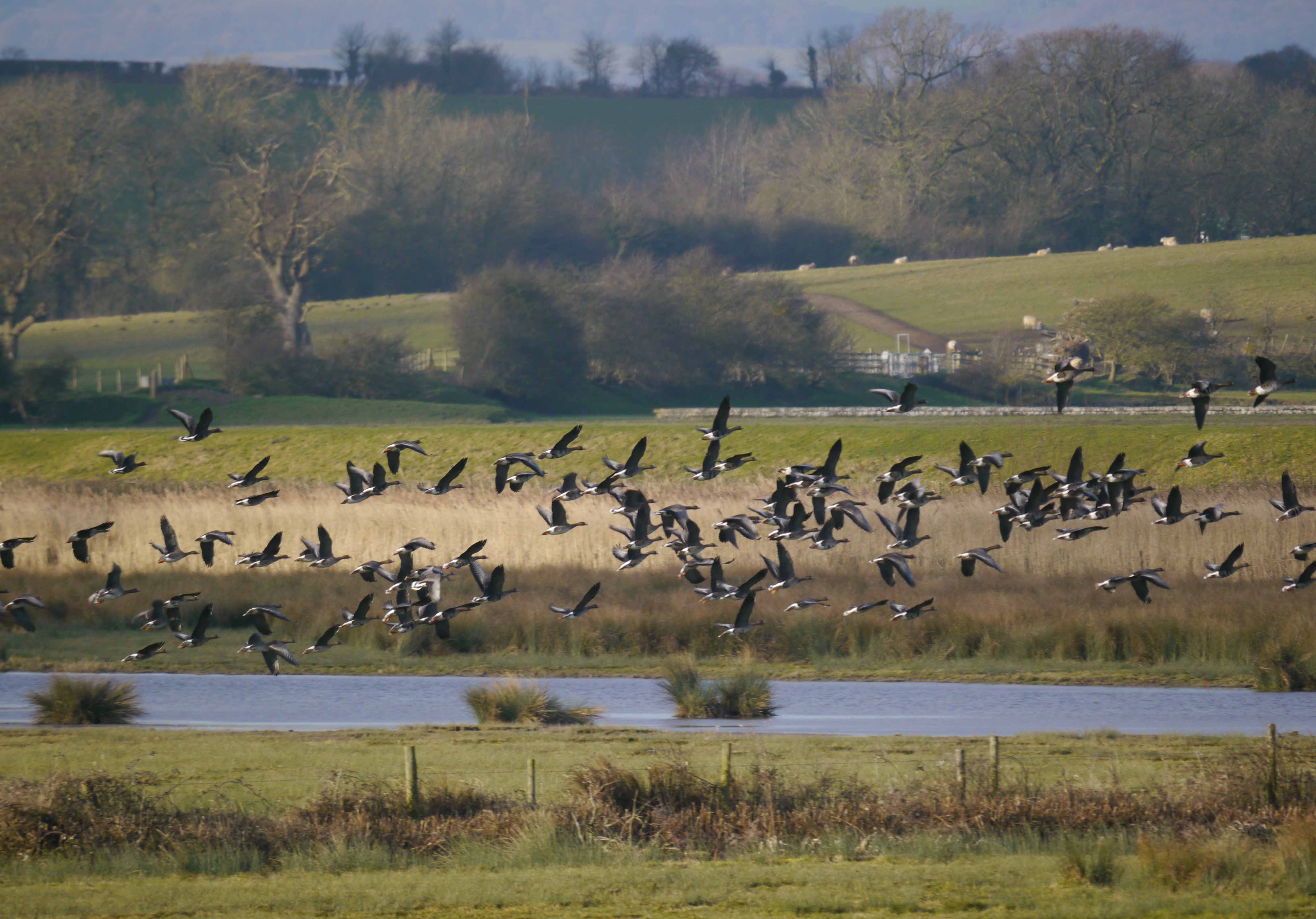 South Lake
No sign of the Glossy Ibis at the roost sites this morning but 2 Avocet, c80 Black-tailed Godwit, 2 Oystercatcher and 500 Lapwing. A variety of duck species were on deep lake with 7 Cormorants.