Holden Tower
A few flighty Bewick's Swans, one settled on the Dumbles and a pair were feeding early morning. We may only have nine left on site. The Dunlin flock was still present but dispersed after a Peregrine took a bird, a single Ringed Plover flew by. 49 Golden Plover and 200 Lapwing were also roosting/feeding and 300 Wigeon were on the scrape, a further 600 were on the estuary. 215 Barnacle Geese had the usual Red-breasted Goose and three Dark-bellied Brent among them. The (2cy) second calendar year Glaucous Gull was out on the Severn sand banks but gradually floated off and flew upriver. An Avocet was inspecting the islands with an Oystercatcher. Another two pairs were near the hide.
Willow Hide
Three Water Rail under the feeders.
Tack Piece
124 Russian White-fronted Geese, 172 Golden Plover, 6 Redshank, c80 Dunlin, c120 Wigeon, c70 Teal and c15 Shoveler. Five Red Knot arrived to roost mid morning and 5 Ruff were mobile.
Rushy Hide and Peng Observatory
Still quite busy for duck, 170+ Pintail, 70 Pochard and 80+ Shelduck.
Bewick's Swan over the Rushy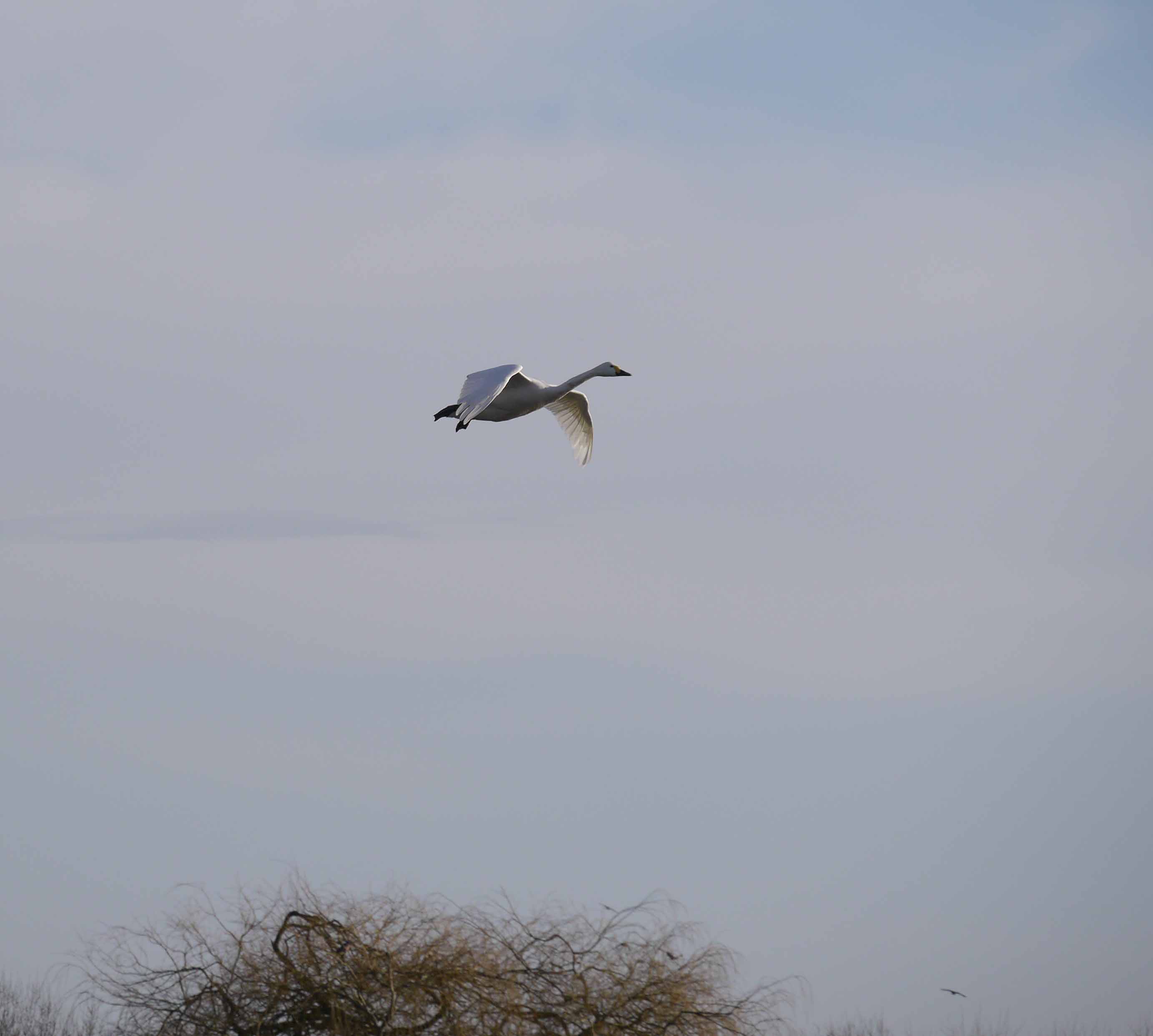 Zeiss Hide/Top New Piece
c300 Wigeon, 6 Pochard, 8 Avocet, c80 Teal and a Grey Heron.