Ver high flood levels and the place looking great.
Rushy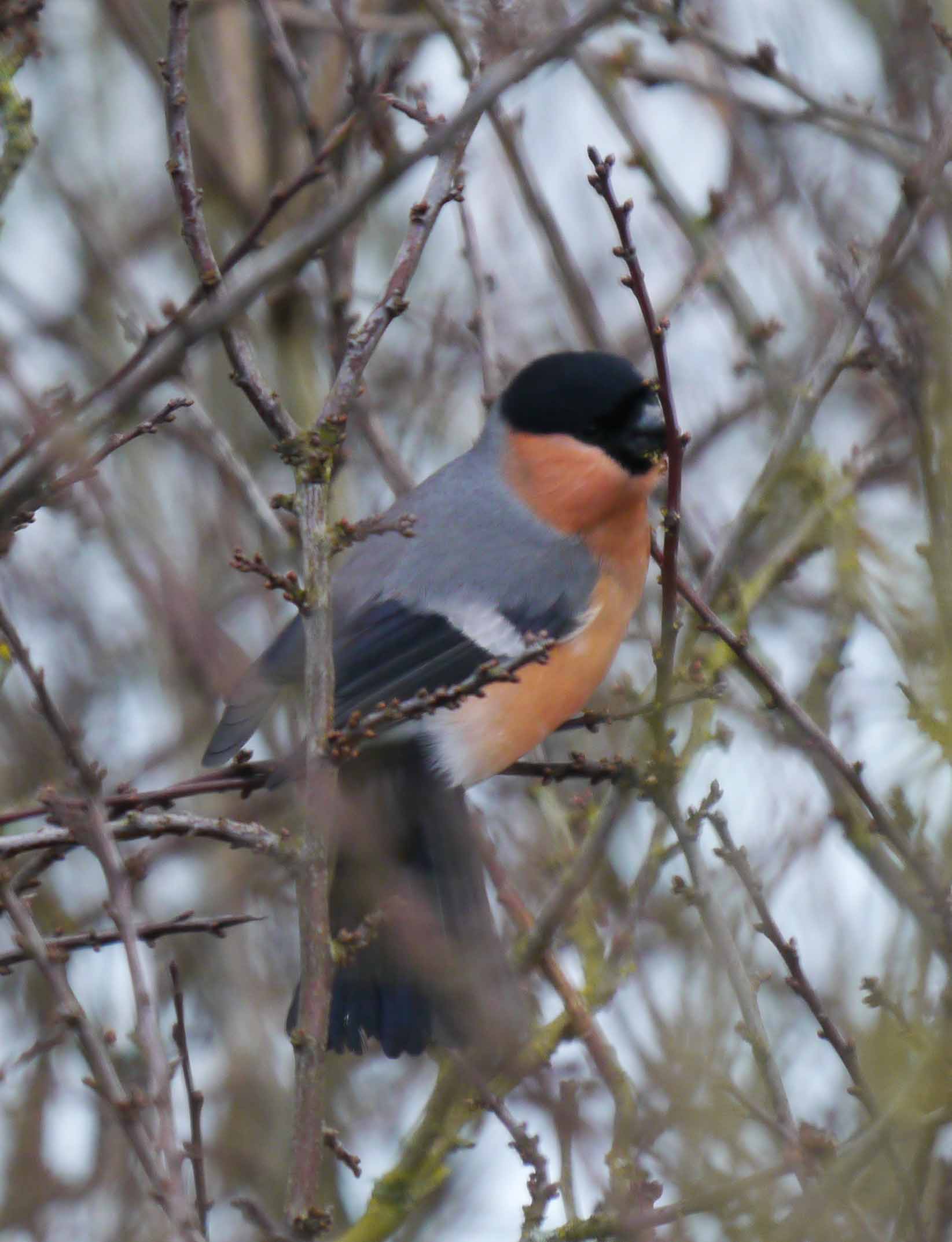 Over 80 Pochard and Pintail still here but Avocets increasingly starting to prospect here, 10 yesterday afternoon and 3 this morning. 11 Snipe were in there usual spot on the left hand bank. A pair of Bullfinches were very handsome just to the left of the hide.
Holden and Tack Piece
Whitefronted Goose flock looks the same size but away to the north this morning. Lots of Wigeon (800) scattered all over with around 100 each of Pintail and Teal and 47 Shoveler. A good flock of Curlew on the Tack Piece first thing (around 90) a scattering of Redshank, 300 Dunlin and 11 Golden Plover. The Barnacle Goose flock was on the Dumbles but no sign of the Brents or Redbreast. Three Avocet were on the scrape and a pair of Oystercatchers.
Zeiss Hide
A great flock of waders straight out from the hide, Golden Plover 585, Dunlin 550 and nicest of all at least 49 Snipe scattered around the field. Lots more Teal and Wigeon taking advantage of the flooding and around 75 Lapwing many starting to look territorial. A Cettis was singing close to the hide.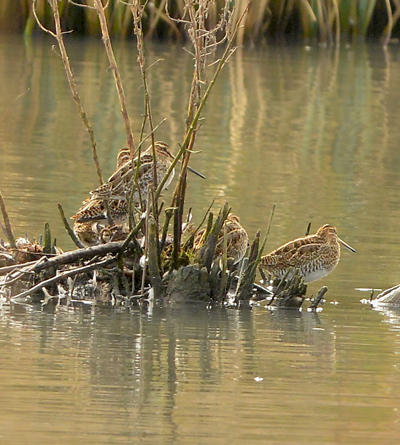 South Lake
The Blackwit flock numbered 106 and 27 Avocets were very vocal and along with the BH Gulls were displaying and prospecting.