Hoopoe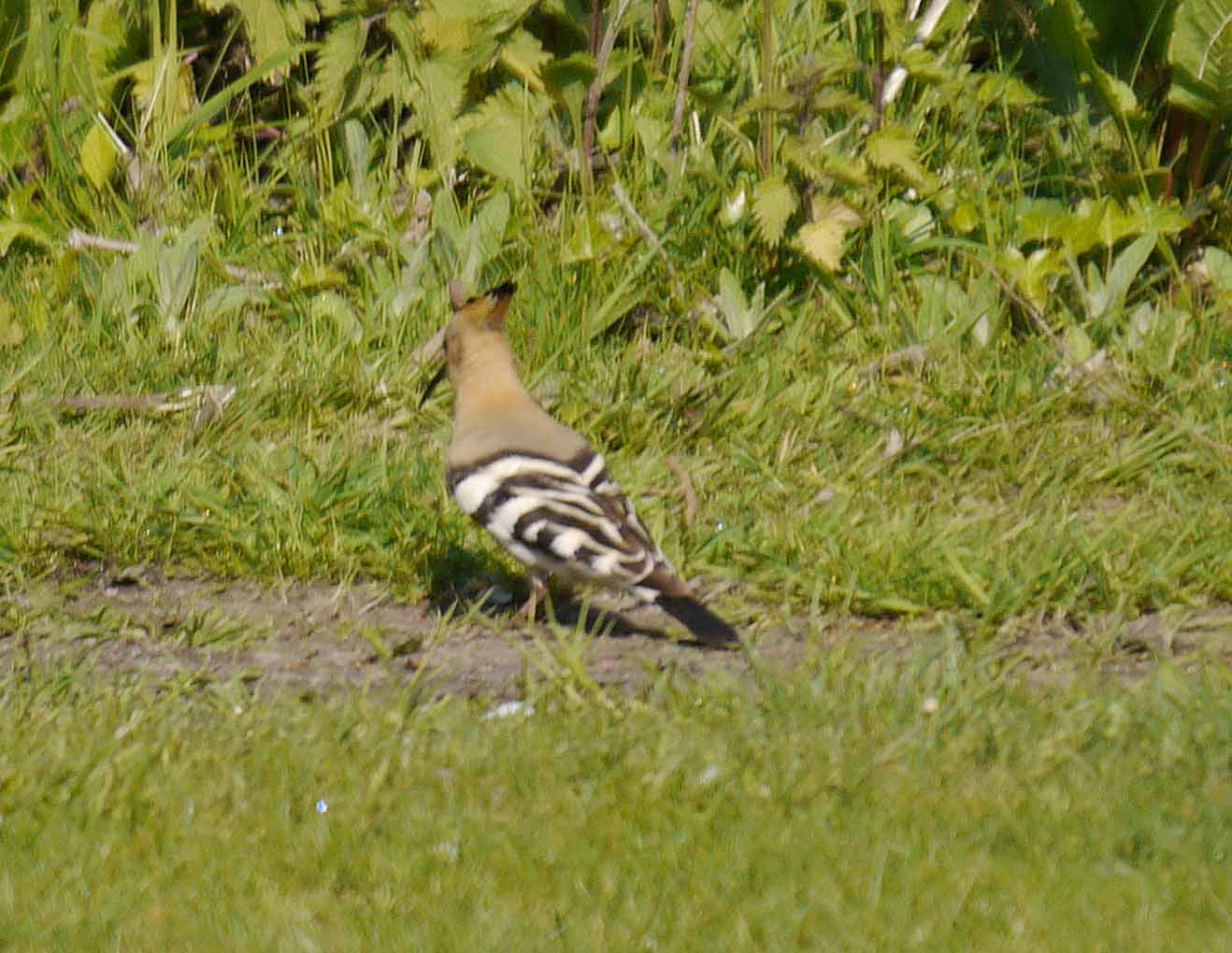 Whilst walking to start work at the Conservation Breeding Unit, staff member T. Grigg came across a Hoopoe in the car park, it flew off to the north. A subsequent search eventually relocated the bird back in the car park as it fed between the ditches. The daily traffic increased as it was getting close to the centre opening for the day so the bird made a couple of short flights ahead of the cars and into the nearby trees/shrubs. It was seen again flying to the willows on the N side of the overflow field. Despite a couple of searches of the area and visitors looking for it, it hasn't, so far, been seen again.
Rushy Hide
The Crane pair continue to incubate eggs. Four drake Shoveler, female Wigeon with hybrid male, a 2cy Mediterranean Gull, Black-tailed Godwit and 6 Avocet also present.
Tack Piece
Two broods of Lapwing, two very young chicks and at least two older birds possibly from the Rushy?
Holden Tower
Two broods of Avocet on the scrape and two walking across the Dumbles as well as the other nesting birds, one pair of Oystercatcher, a Black-tailed Godwit, Redshank, 7 Gadwall and Shoveler also on the scrape. Peregrine on the Dumbles with two Wheatear and  Curlew.
Middle Point
Four Sanderling, 7 Dunlin and 2 Ringed Plover noted after the tide.
South Lake
81 Black-tailed Godwit, 4 Avocet,  a pair of Mediterranean Gull among 140 pairs of Black-headed Gull.
Zeiss Hide
Two Cranes, a flock of Avocet, 6 Lapwing. A Hobby fed over the flood, a total of eight on site today.
Kingfisher Hide
Cuckoo singing and the Kingfishers are still active.