Kingfisher Hide
Lots of feeding activity yesterday with tiny fish and insects going into the borrow. Feeding events were roughly every half hour but this should increase dramatically over the next few days. The next two weeks should be a great time to come and see lots of activity from these iconic birds. To keep you entertained whilst waiting a pair of Little Grebes have built a nest and are laying eggs in full view of the hides. The patient will get good views of Sedge Reed and Cettis Warblers and a Cuckoo is calling and being seen regularly.
Rushy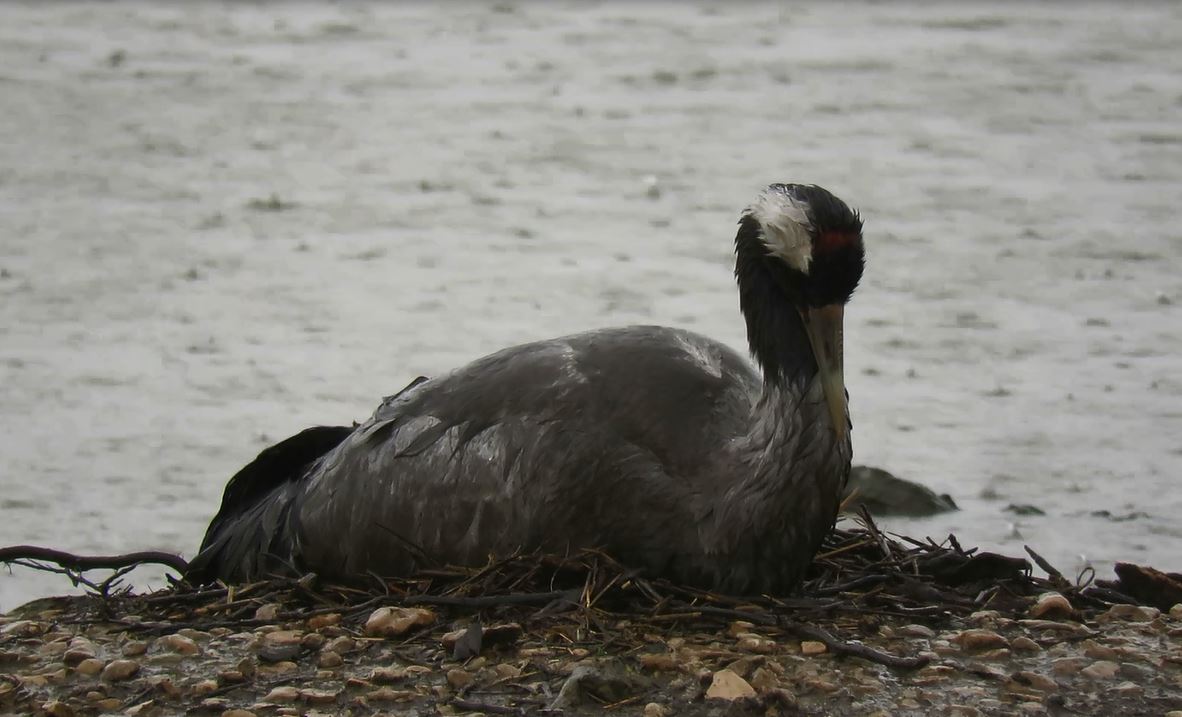 Quite an exciting spot at the moment, the Cranes are the most obvious point of interest but Avocets are increasingly active with 9 this morning, a few Black Tailed Godwit are getting in here and there is a brood of 3 Lapwing on the back meadow. Oystercatchers still seem to be incubating and 1 occasinally 2 1st summer Med Gulls are being seen with a group of young Black Headed Gulls that gather on one of the gravel islands.
Holden Tower and Walkway.
Dominated by the Avocets on the Holden scrape, two broods of 1 and 3 have hatched another 35 pairs appear to be incubating, the Oystercatcher is also incubating and a few pairs of Lapwing seem territorial as well. An Egyptian Goose was by the scrape and a Peregrine on a post along the Dumbles edge.
Zeiss Hide
The Black Tailed Godwit flock numbered just 80 this morning but there was another 22 Avocet here. The Cranes were off the nest first thing being mobbed very enthusiastically by 3 pairs of Lapwing presumably with young nearby. The male crane returned to the nest site and resumed incubating. A further 7 Lapwings were mobbing a crane that dropped briefly into the Bottom New Piece field, single redshank  and Black Tailed Godwit were loafing here and there were several male Shoveler and Gadwall scattered around so lets hope the females are incubating.
South Lake
The Med Gull pair are still on there nest whether it has eggs or not remains to be seen. The Cranes are still incubating in front of the Hogarth hide and Cormorants, Great Crested and Little Grebes active on the lake.