South Lake
Med Gulls 2 full adults extra to the breeding birds which remain hidden in nettles on the island.
Avocets 29 including several incubating birds.
Blackwit just 1 on the main scrape at first but main flock moved in from Hogarth end later in morning.
Crane, both adults seen distantly presumably with young still in tow but hidden in tall vegetation.
Oystercatchers with one young close to the hide.
Great Crested Grebe still incubating back left of main lake.
Kingfisher, lots of activity in front of the hide and in willows to far left.
Common Tern 2 later in the morning
Little Ringed Plover from Hogarth Hide.
Zeiss Hide
Typical view of the Crane family.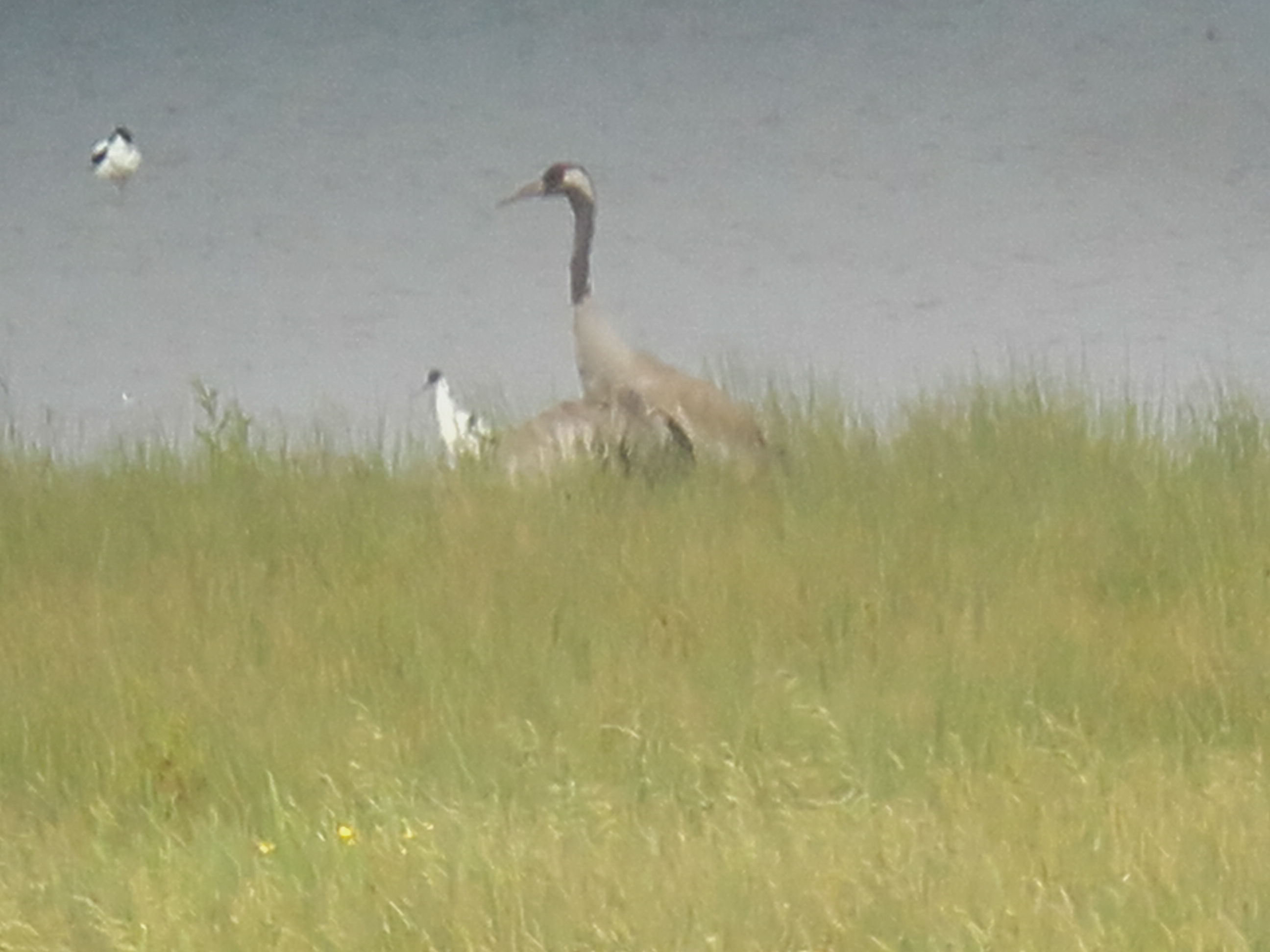 Crane, both adults present and feeding invisible youngsters in the tall vegetation.
Avocet 24 + several younsters.
Ducks increasing steadily.
Gadwall 67
Shoveler 17
Teal 9
Kingfisher flew by.
Cuckoo calling.
Holden Tower
Teal 7
Peregrine 1
Gadwall 1
Crane 1 (Evie)
Skylarks singing.
Rushy
Avocet 16 including 5 incubating birds
Med Gulls 2 full adults perhaps same as South Lake birds plus a first summer and possibly a third adult.
Shelducks Several broods.
Gadwall 1 brood 6 ducklings
Wild Safaris
Crane 1
Little Egret 2
Hobby 1
Med Gulls 2
Four Spot Chasers
Scarce Chaser
Grass Snake 1