Oystercatcher and Lapwing on the Big Pen lawn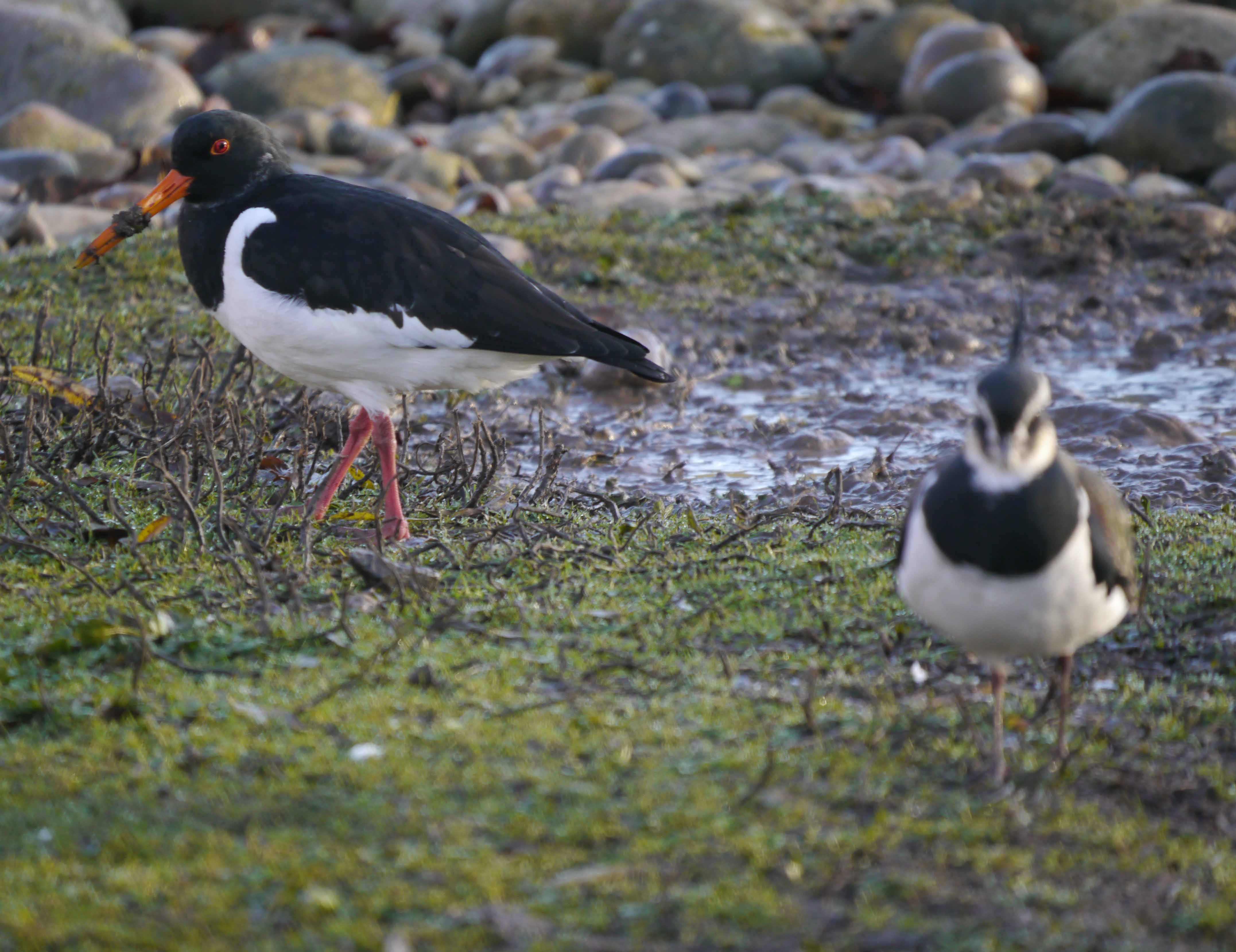 The Bewick's Swan 'Indri' still resides on the Big pen pond, we don't always report as it's virtually guaranteed to be present. The waders are appreciative of the mild, wet conditions as it's easier to locate worms.
Rushy Hide
Over 40 Bewick's Swans present at dawn with 22 Snipe sunbathing along the west shore of the lower pond. Large numbers of wildfowl present first thing plus the usual territorial Redshank and Lapwing.
Martin Smith Hide
Cetti's Warbler (picture taken through the mesh netting).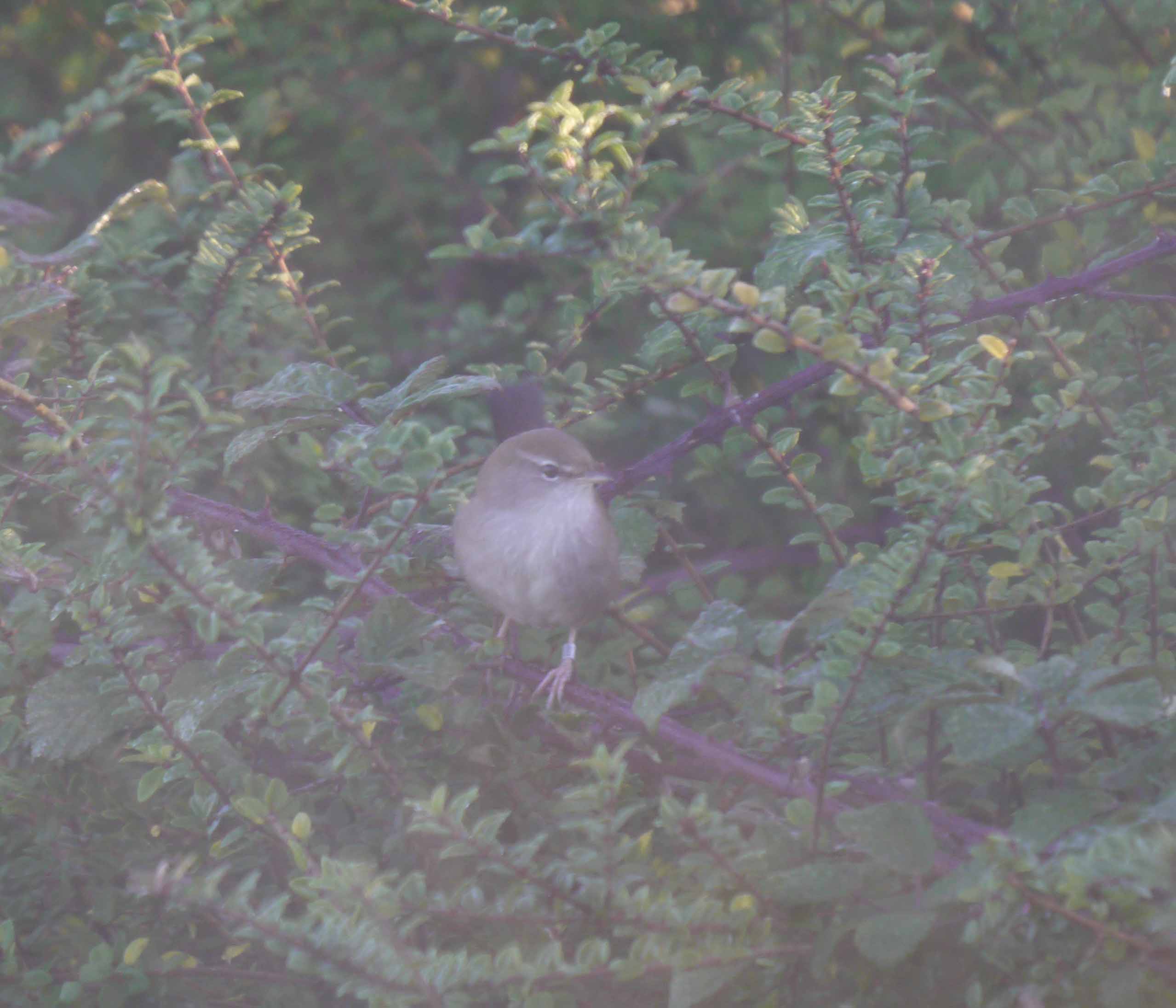 Two Cetti's Warbler were arguing over territory boundaries along the Rushy fenceline.
A Kingfisher was present first thing this morning but flew toward the Rushy (also noted on South Lake today).
Tack Piece
Redwings and Fieldfare over this morning. Wigeon and Teal flocks were in the scrape with a few Redshank.
Willow Hide
Water Rail under the feeders and Chiffchaff in the willows.
Holden Tower
As usual the Mistle Thrush was on the mistletoe near the pill box and the Wigeon flock is increasing here with 55 birds present.
South Lake
The Reserve team were carrying out some tree management and perimeter fence clearing work today and will continue tomorrow.
On the deep lake the Great Crested Grebe and a few Pochard and Tufted Duck were present. The wader scrape held 200+ Lapwing and a few Black-tailed Godwit with three Snipe from Hogarth Hide.
Zeiss Hide/Top New Piece
7 Pochard, 73 Pintail, 340 Teal, 420 Wigeon, 330 Lapwing, 45 Snipe, 33 Black-tailed Gdowit and 152 Dunlin including the breeding plumaged bird. Reed Bunting also feeding on reed seed heads.
Bottom New Piece from Kingfisher Hide
8 Ruff, up to 55 E. White-fronted Geese, 240 Barnacle Geese, 32 Greylag, 180+ Canada Geese, 700 Lapwing, 7 Snipe, 45 Golden Plover and 170+ Dunlin.
Duck Decoy
Three Redpoll this morning.