Lapwing (MJM).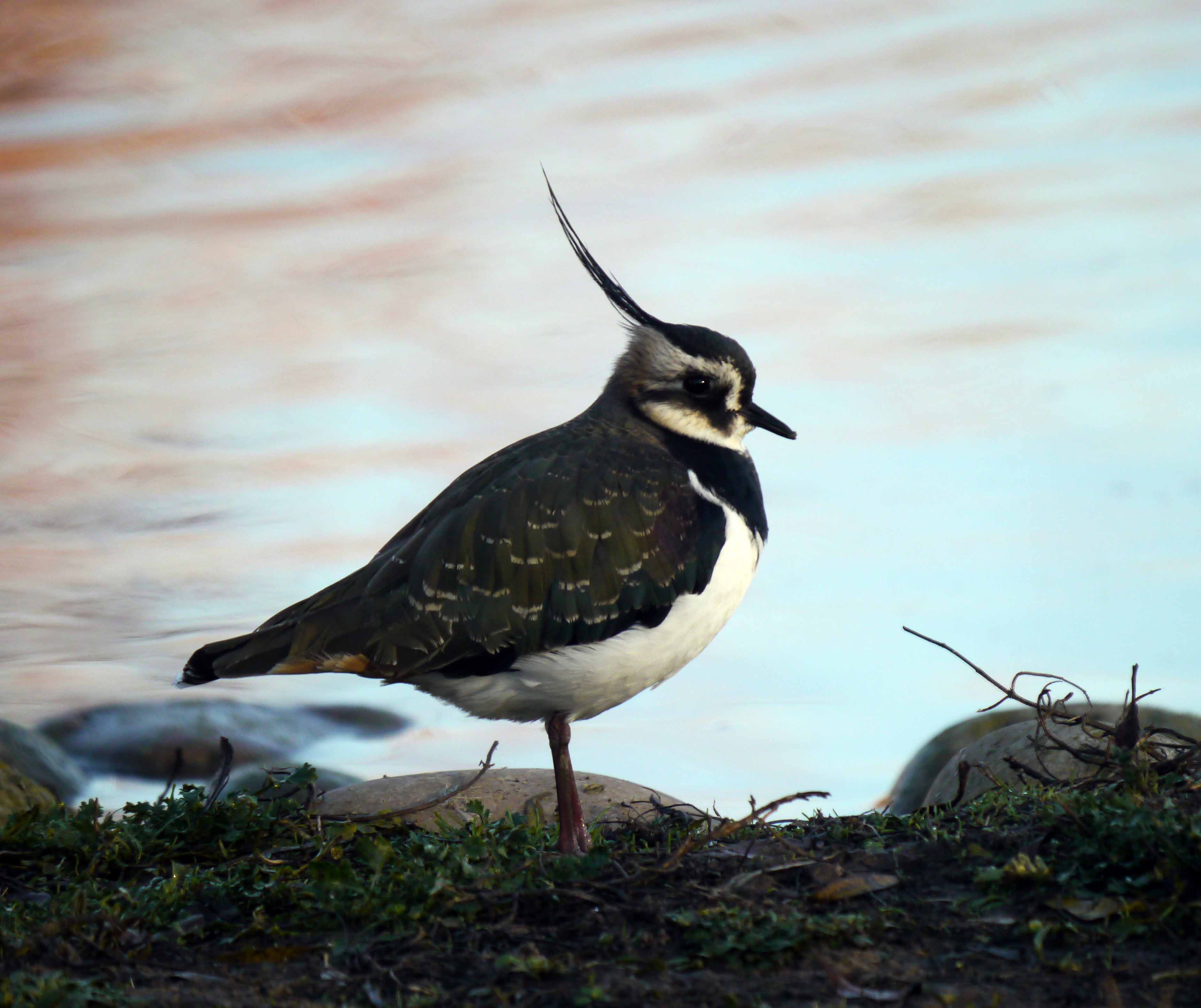 Rushy Hide
43 Bewick's Swans present at dawn with many of them feeding on roots in the puddles on the flower meadow. 10+ Snipe were well camouflaged along the west shore of the lower pond with Redshank and varying numbers of Lapwing present. The winter gathering of Tufted Duck and Pochard plus a good number of Pintail.
Tack Piece
400+ Lapwing, 336 Wigeon, 460 Teal, 22 Shoveler, 2 Crane and Greylag and Canada Geese on the field. A Chiffchaff was in the far NE corner of the field, sallying from the hedge for insects.
Holden Tower
69 Wigeon on the 'Pill Box pool'. Nine Cranes present on the Dumbles including the two unringed birds.
Willow Hide
Two Water Rail at the feeders.
South Lake
We have a reserve work party along the East ditch again today, some localised disturbance is likely, apologies. The hot spot at the moment is the Top and Bottom New piece, this is where the majority of the birds are feeding.
The Great Crested Grebe, 36 Shoveler, 7 Pochard, 300 Lapwing, Golden Plover, 75 Tufted Duck, 49 Shelduck and Cormorant were present early morning.
Zeiss Hide
800 Wigeon, 70 Snipe, 500+ Lapwing, 36 Pintail, 23 Ruff, 27 Black-tailed Godwit, 321 Dunlin, Merlin, Cetti's Warbler, 300 Teal, 2 Curlew.
Kingfisher Hide
53 White-fronted Geese, 170 Canada Geese, 195 Barnacle Geese, 130 Wigeon and a Buzzard.