For families who enjoy a day of hands-on discovery then you'll find hours of fun at Martin Mere.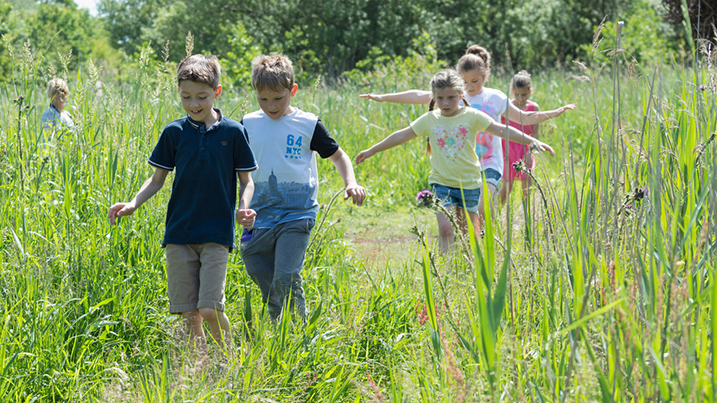 At the building
Every weekend and each day of the holidays there is our craft room with a selection of craft activities (some require a small charge). 1pm - 4pm in Wigeon room
Pick up a bag of grain and feed the Hawaiian Nene, the rarest goose in the world that WWT helped to reintroduce back into the wild, whilst exploring our waterfowl collection.
Toddler Thursday (Term time only): Entertain the little ones by coming along to our story time every Thursday during term time at 10.30am and 1pm in the fun family room.
At the canoe safari
Den building is a fantastic, adventurous activity where families and individuals work together to create dens out of conifer and branches. Included in admission
Let the youngsters swing and climb on our play area, whilst you enjoy a picnic on the benches or a drink from our kiosk (open weekends and holidays)
Whilst you walk around:
Listen for the calls of some of the oddest birds in our 'WOW' exhibit – is it Weird or Wonderful?: included in admission
Watch the otters feed at 11.30am and 2.30pm and find out why flamingos are pink at our 3pm flamingo talk: included in admission
Meander through a maze of wetland tracks, sqelch through the muddy meadow to the middle maze lodge, bounce across the wobbly web bridge to the wet woods and balance along a reedy ramble - you will find it all in our Wild Walk (including the world's largest bug hotel!): included in admission Click here for wild walk videos and pictures.
Rushes play area:
Toddler Mini marshlands; water play space with dams, bridges and channels to explore; Fly like a bird across a cableway; Climb the giant treehouse and slide down the tunnel; Giant timber sculptures with nets and ropes for climbing, jumping, sliding and clambering on; and sand play area with playful grassy mounds and smooth boulders