Slimbridge 2020
WWT founder, Sir Peter Scott believed in giving everyone the opportunity to get close to nature – so they could be inspired to protect it. Thanks to support from The Heritage Lottery Fund, grants, trusts and our supporters we're transforming Slimbridge with nine new inspirational and immersive wildlife experiences and activities allowing you to get closer to nature.
FIND OUT MORE
Meet our wildlife superstars
Go nose-to-beak with some of nature's most exciting animals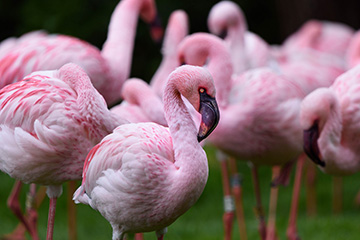 Feathered fancies
Your first stop at Slimbridge has to be the grain desk. Grab your bag of seed and have our ducks, geese and swans eating out of the palm of your hand. Spot the rarest goose in the world and our iconic Bewick's swans. Then play a game of flamingo bingo! Marvel at our pink wonders and see if you can see all our species in one day.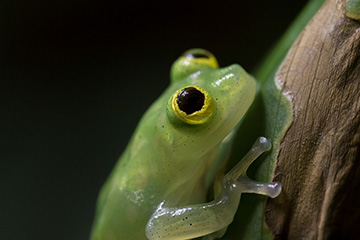 Watery wonders
Enter the alien world of amphibians in Toad Hall and ponder over frogs, newts, salamanders from all over the world. Get close-up and even hold one of our star species in our talk and handling sessions daily. Then head outside to our Pond Zone for some watery fun, learning all about pond life and its secret superpowers.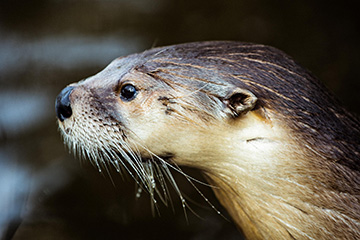 Marvellous mammals
Meet our fabulous family of cheeky otters and watch them splash and play at feeding time. Then see cute-as-a-button harvest mice up-close; see if you can spot our shy water voles and learn how we're helping save endangered species in Back from the Brink.
Wonder, explore, play
Exciting hands-on discovery for all ages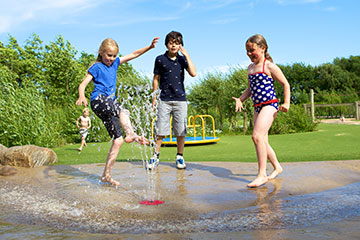 Watery fun at Welly Boot Land
Make a splash in Welly Boot Land! With waterwheels, bridges, fountains and stream, our watery playground is the best fun ever. But the fun doesn't stop there! Our outdoor adventure playground, Riverlife, offers hours of fun, while our indoor soft play area is the perfect rainy day retreat.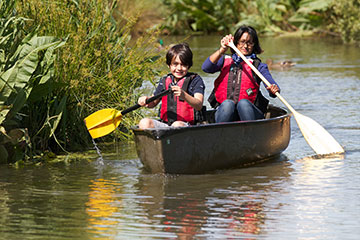 I spy canoe and Wild Safari
Grab your canoe or coracle and paddle your way around our kilometre-long watery safari trail. What will you discover – water vole? Kingfisher? Dragonfly? Back on dry land, hop aboard our Wild Safari and head into the wetlands for even more fascinating wildlife encounters.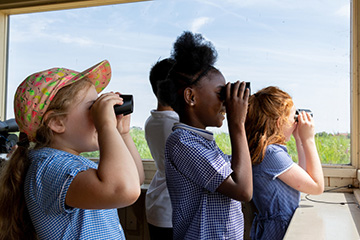 Discover something new in our hides
For chilled out wildlife watching, try one of our 13 fabulous hides. Our South Lake Discovery hide comes complete with comfy chairs, binoculars, a telescope and ID books, perfect for all the family. Head for heights? Then climb the observatory tower for bird's eye 360 views over the stunning River Severn Estuary.
Explore more
Find out more about all the activities you can enjoy during your visit