When WWT founder, Sir Peter Scott arrived at Slimbridge in 1946 he realised the potential of the onsite Victorian duck decoy as a method for catching birds for conservation including adding identification leg rings – allowing birds to be monitored and studied for years to come.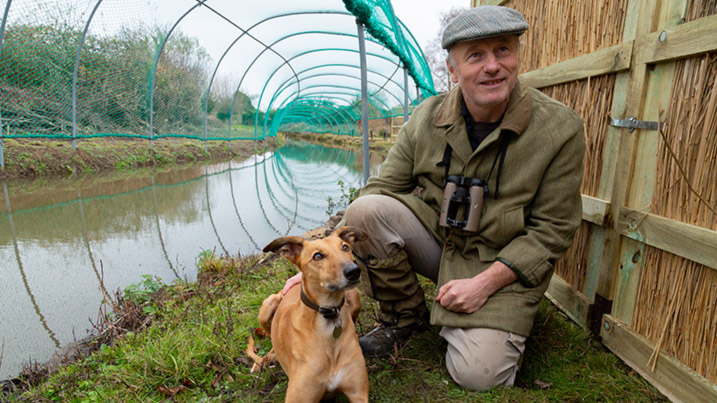 The Duck Decoy was used as part of the Berkeley Estate as an ancient method of catching ducks for food. The decoy is a small, secluded lake with channels running off into netted, tunnels called pipes. With the guidance of the decoy man and help from a fox-like dog the birds move into the narrowing pipe and net where they are caught.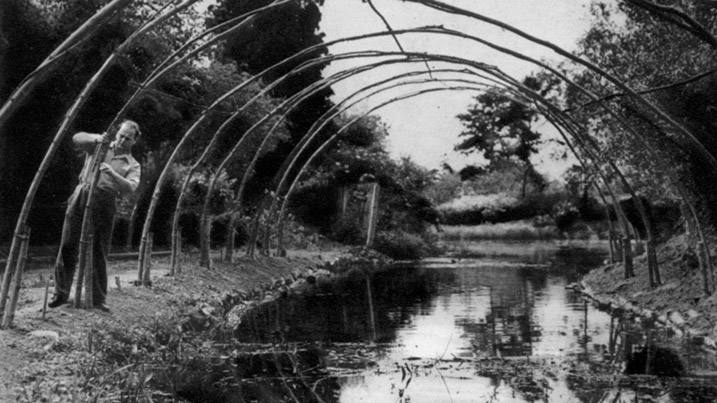 Our duck decoy was built in 1843 to supply birds for food to the Berkeley Estate. When Sir Peter Scott arrived at Slimbridge he began repairs and used the duck decoy for around 30 years for conservation purposes. We use the duck decoy today to catch birds and give them a quick health check and to add identification leg rings so that we can monitor and study them.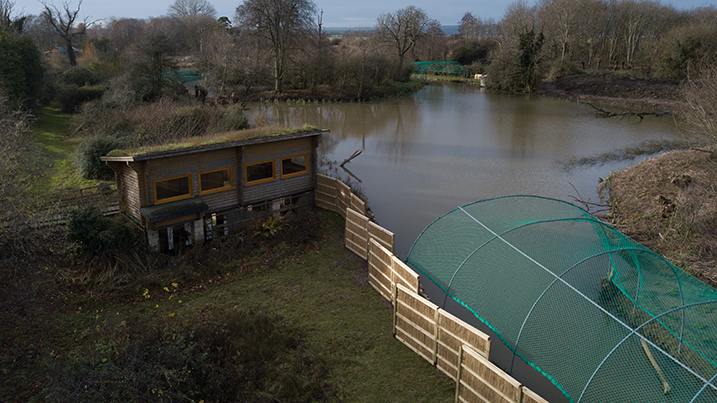 Come and witness the historic practice of catching wild ducks in our duck decoy using a specially trained dog. Our warden's dog will guide the birds into the decoy nets allowing our team to catch and place leg identification rings on the birds.
Things to do:
Attend a live duck decoy demonstration running every Saturday until 23 Feb.
Discover how birds were caught for Berkeley Castle Estate in our renovated Decoy man's hut.
Visit the decoy hide for fantastic views of the netted channels of the decoy pond and watch the duck decoy demonstrations.
Project update
Thanks to funding from The Heritage Lottery Fund we have been able to fully restore the duck decoy. We've disassembled the old pipes, screens and netting, drained and desilted the lake and worked with a local blacksmith to restore the ironwork.