Grab your wellies, for an unforgettable learning experience outdoors designed to support your teaching and learning in school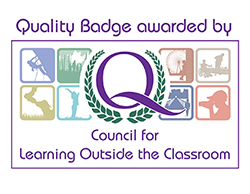 Since 1946, over 2 million pupils have visited us, the UK's leading provider of learning outside the classroom. Learners are immersed in a unique environment, coming face to face with the unexpected and exploring wetland habitats hands-on.
To find out about our creative and inspiring outdoor learning opportunities visit the Learning Zone.