Wet grasslands under threat
Wet grasslands were once widespread in the UK, particularly in major river floodplains. Now only a small proportion remain and much has declined in wildlife value because of improved drainage, more intensive farming, and fertiliser and herbicide applications.
This, combined with the effects of climate change is proving devastating to our wading birds, like curlew, redshank, snipe and lapwing, as they're incredibly vulnerable to any changes that might disturb them on their nesting sites.
Breeding curlews favour open, usually damp, grassland for breeding, and the mowing of these fields too early in the season can prove devastating for their breeding success.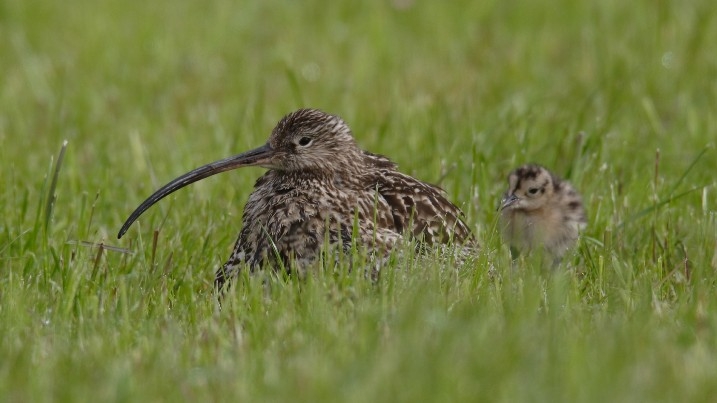 And it's a pattern repeated across the world. In Cambodia, the wet grasslands of the Lower Mekong floodplain are at threat of being destroyed by rapid unsustainable development. The region's fragile rivers systems are also severely threatened by the development of hydroelectric dams.
Protecting wet grassland
In the UK, WWT is focusing efforts on helping breeding curlew and godwit populations, creating networks of bigger, better connected healthy wetlands so wading birds can flourish. We've created new habitat at WWT Welney adjacent to the Ouse Washes, where the wet grasslands provide safe godwit breeding areas.
In addition, many of WWT's reserves are carefully managed to provide just the right type of wet grassland at the right times of year to benefit wildlife. At WWT Llanelli, we flood our wet meadows in the autumn after the hay cut to provide a valuable floating seed soup for our visiting ducks. Later in the year, we carefully manage water levels to mimic the natural flooding of lowland wet grasslands to create the perfect habitat for ground nesting waders. We do the same at WWT Slimbridge to provide a valuable breeding habitat for lapwing and redshank.
Beyond our reserves, the GRCF-funded Flourishing Floodplains project is restoring threatened wetland habitats in the farmed landscape of the Severn and Avon Vales, helping to increase biodiversity, store carbon, improve soil and water quality, and connect people with nature.
Abroad, WWT works in Cambodia in some of the last remaining remnants of seasonally inundated wet grasslands in the Lower Mekong, supporting local communities to manage natural resources in a more sustainable way.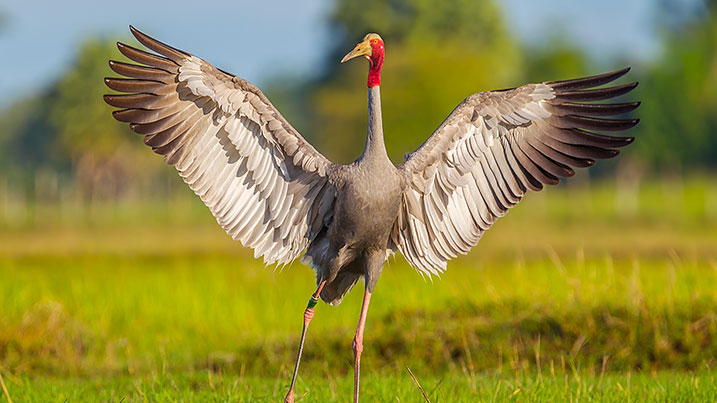 WWT is also backing an Emergency Recovery Plan that sets out the steps needed to halt the catastrophic collapse in the world's freshwater biodiversity in wet grasslands like those in the Mekong delta.