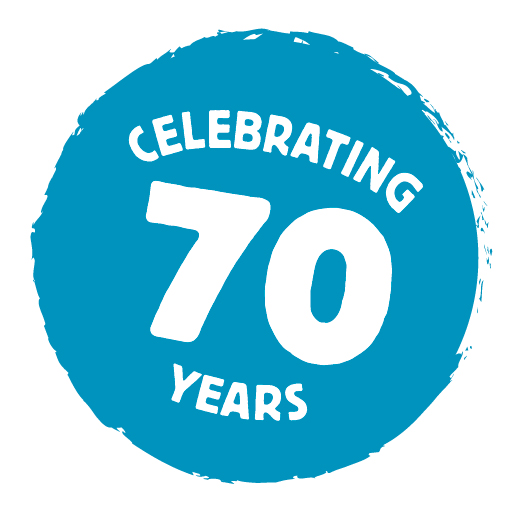 We are celebrating 70 years of WWT Slimbridge on Thursday 10th November!
WWT Slimbridge Wetland Centre was founded on 10th November 1946 by Sir Peter Scott, son of Captain Scott of the Antarctic, who left instructions to Peter's mother to "make the boy interested in natural history". Peter grew up to be a founder of WWT and WWF, as well as a famous wildlife broadcaster and painter. Slimbridge is often referred to as the birthplace of modern conservation and is now one of 10 wetland centres and reserves that Peter Scott planned across the UK.
Peter Scott wanted people to enjoy being close to wildlife, especially water birds, and to appreciate the vulnerable wetland landscapes in which they live. He died in 1989, but the staff and volunteers at Slimbridge Wetland Centre keep his ambitions alive today. WWT now has 200,000 members and welcomes a million visitors nationwide every year.
Gary Haseley-Nejrup, General Manager at Slimbridge said:
"We're very proud of our heritage and wetland conservation work to protect endangered species. We're also working with communities around the world to restore wetlands and look after them in a way that benefits people as well as wildlife.
"The fact that WWT was founded in November reflects this is a time of year when ducks, geese and swans from across the Northern Hemisphere are migrating thousands of miles to come and rest at Slimbridge Wetland Centre.
"The weather may be getting colder but the bird watching is hotting up. The birds are keen to feed to get their strength back up, so they're very easy to see on the reserve now."
If you'd like to play your part, please send us your haiku or three key words about what Slimbridge means to you and we'll collect these, displaying them on the Words Wall at the anniversary event! Alternatively join us on Thursday 10th November for a wide programme of activities including a concert and of course the anniversary cake cutting. "Epic Journeys: A Celebration of Animal Migration" is a concert with songs composed by Sheila Macbeth and will be performed by over 50 members of Stroud's community choirs. The songs will be interspersed with poetry readings performed by local storytellers Fiona Eadie and Jo McAndrews. The concert will last about 30 minutes.
Entry is free on this extra special day
Please email what Slimbridge means to you directly to lucy.newton@wwt.org.uk