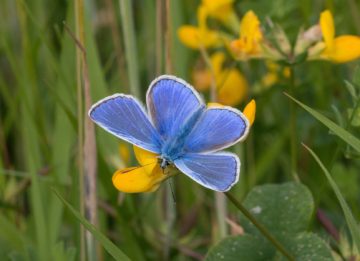 A new place of relaxation is underway at WWT Slimbridge. The Garden of Reflection will provide a tranquil place for visitors to sit and remember loved ones, practice mindfulness and immerse themselves in the amazing wetland wildlife that calls WWT Slimbridge its home.
None of this would be possible, were it not for the generous support of WWT's members, visitors, volunteers and donors. WWT Slimbridge has been given numerous gifts in memory in its 70 year history, many of which are commemorated throughout the grounds with plaques and memorial features. While the centre and its support continues to grow, WWT have looked for a more sustainable way of remembering loved ones, so that we can accommodate all those memories of people who have loved the site, old and new.
At the centre of the Garden of Reflection we'll be installing three Tree of Life sculptures, one of which will display dedication plaques in the form of bronze leaves. In order to welcome all commemorative requests, we will be removing existing memorial plaques from the WWT Slimbridge grounds and transferring them to the more sustainable bronze leaves. This will allow us to suitably maintain and care for precious dedications.
We expect that memorial plaques will be removed, and dedications transferred to the new Trees of Life, by early September. If you or a relative have a memorial plaque in the grounds, please do get in touch, so we can let you know when your dedication has been transferred.
For all enquiries and comments, please contact Matt Neale in our Supporter Development team: matt.neale@wwt.org.uk / 01453 891 162 / Matt Neale, Slimbridge Wetland Centre, Slimbridge, GL2 7BT.