The gales in the South West and West Wales have caused a wreck of seabirds, many were driven up the Bristol Channel. One of our holidaying volunteers rang to report hundreds of Manx Shearwaters being washed up on Newgale beach in Pembrokeshire. The after effects also reached us here at Slimbridge. Over the high tide period at least 5 Manx Shearwater, 2 Leach's Petrel, a juvenile Arctic Tern and an adult Gannet were seen floating or struggling in the winds.
Rushy Hide
Three Ruff, a Green Sandpiper and Black-tailed Godwit and one of the Spotted Redshanks for a short while, 4 Canada Geese, 16 Greylag, 22 Gadwall, 4 Little Grebe, 2 Shoveler, 92 Mallard, 51 Coot, 7 Moorhen, 5 Tufted Duck.
Tack Piece
34 Teal with Blackcaps and Chiffchaffs in the bushes.
Knott Hide
Green Sandpiper and 9 Teal.
South Lake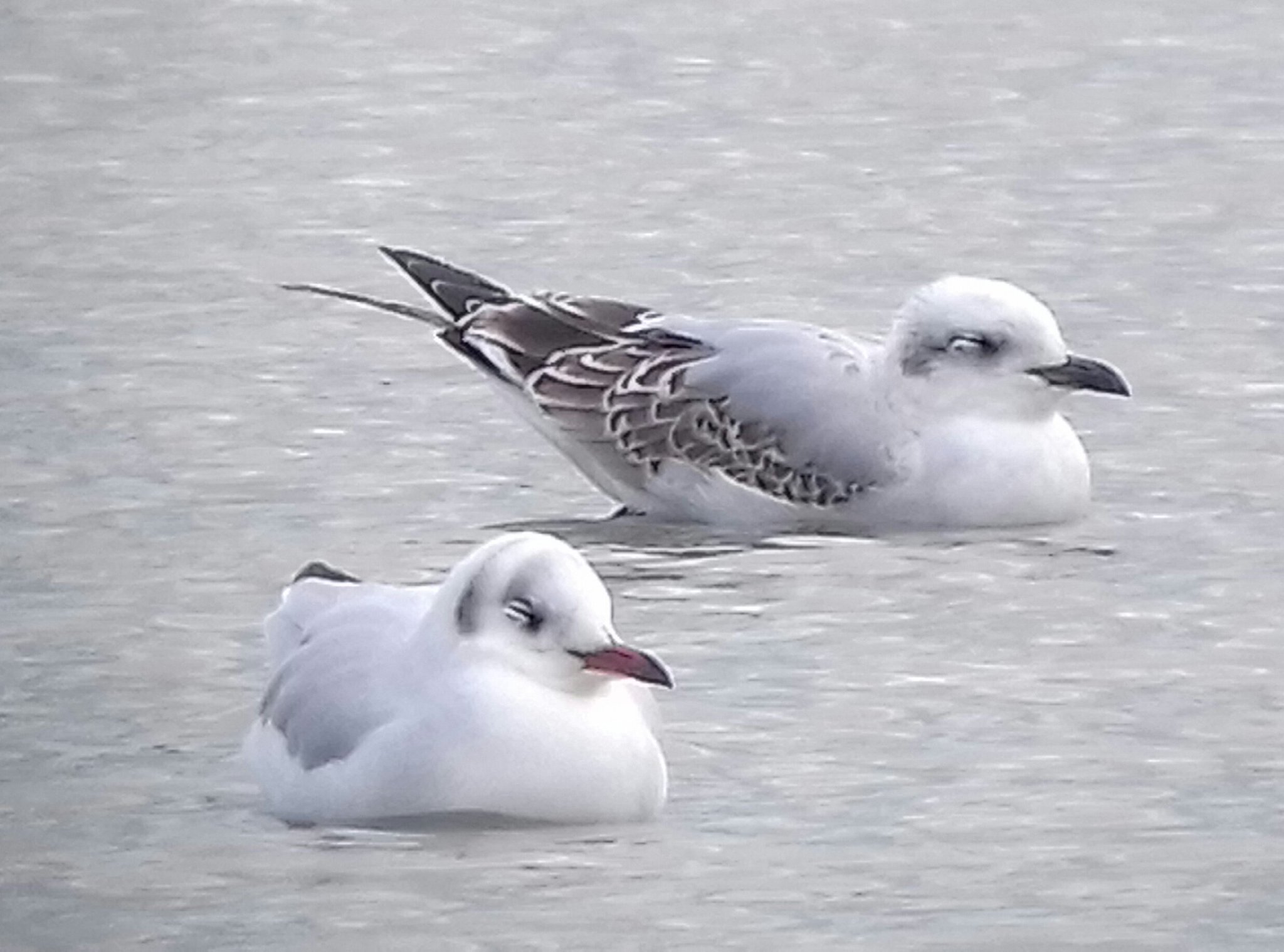 A 1st calendar year Mediterranean Gull ( see above) among the Black-headed Gulls, Green Sandpiper, Snipe, 137 Black-tailed Godwit, 32 Redshank, 11 Ruff, 157 Lapwing, juvenile Spotted Redshank and Little Grebe.
Zeiss Hide/Top New Piece
Spotted Redshank, 25 Ringed Plover, 153 Dunlin, juvenile Curlew Sandpiper, 6 Ruff, 76 Lapwing, Garganey, 383 Teal and 208 Barnacle Geese among the highlights today.