Two cattle Egret again to the north of the road just as you pass over the canal.
South Lake
All the Godwits were in here first thing but a very nervous South Lake this morning and most of the waders left after several big flushes leaving just 6 Redshank, 1 Spotted Redshank and 10 Snipe. Still 50 Shoveler on the scrape and 11 Cormorant and single Great Crested and Little Grebes. Most of the Pochard on site are now on the Rushy but another 12 were with Tufted Duck on the lake. Nine Cranes flew over heading north east.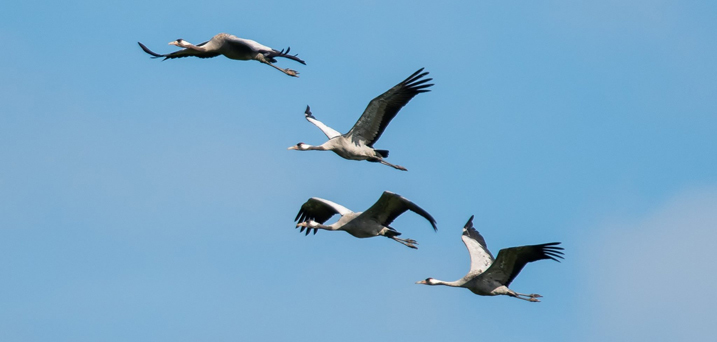 Rushy
The single Bewick still here, 55 Pintail and 65 Pochard were at the feed. Two little Grebes are using top pond, watch out for Grey Wagtail as well. Single redshank and Snipe were on the lower pool with 200 Teal.
Zeiss Hide
Great birding if only the weather was a little brighter. Lots of wader, 2-300 Dunlin, so far only one Little Stint picked out among them but visibility is poor. Golden Plover building slowly 77 there when I left among the 270 Lapwing. The Godwit flock, Teal and Snipe were all enjoying the new flooding with 134, 430 and 18 respectively. There were 470 Wigeon and around 20 Curlew scattered around.
Tack Piece
Water levels creeping up here attracting 320 Teal and 560 Wigeon. Good numbers of Curlew are dropping in later in the day and the 15 Whitefront were with Greylags in the middle of the Field.
Holden Tower
Quiet here today but good to see the Mistle Thrush resident in the Mistletoe clumps south of the hide and there was an impressive 112 Tufted Duck in the long ground pool. The small Wigeon flock is building on the Knott pool with 40 today and 60 Teal as well.