A Whooper Swan was back on the Rushy this morning on the lower pond with a few Bewick's Swans.  The bird appeared to leave just before 8am but was then seen at the morning feed soon after.  At least 120 Bewick's Swans are now on site.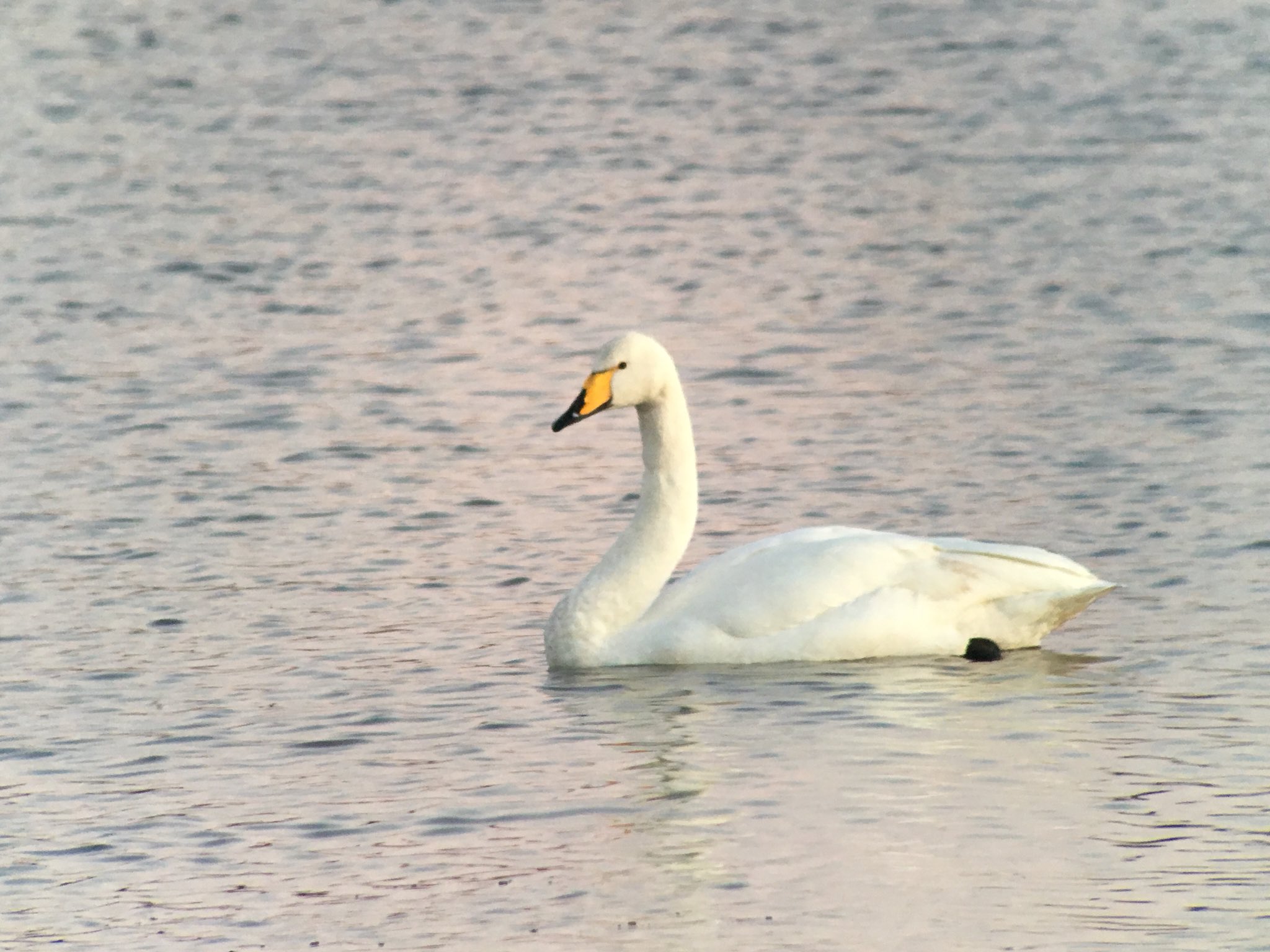 Holden Tower
The Barnacle Goose flock was feeding on the lower Dumbles hiding part of the flock behind the cliff so there was no sign first thing of the Red-breasted Goose or Greenland White-fronted Goose reported yesterday.  Two Peregrine were at the southern end of the Dumbles near the cross fence, 41 Great Black-backed Gulls were roosting on the floodwater and 3 of the Great Crane Project birds were feeding nearby – Cotton, Oakie and Evie.  A fox was on the seawall and 117 Wigeon were on the scrape where an Oystercatcher made a brief appearance before flying back towards the centre.  A count of 357 Lapwing were across the area.
Looking back to the Tack Piece counts included 167 Curlew, 18 Ruff, 28 Redshank and 64 Shoveler along with several hundred Wigeon and Teal.  Three Roe Deer could be seen distantly in the fields to the north.
.
Rushy Hide
Along with the Whooper Swan and Bewick's Swans, two Little Stint were on the main island of the upper pond where 94 Dunlin and at least 600 Lapwing settled.  Duck on the pond included 134 Shelduck, 110 Pintail, 2 Shoveler and 162 Pochard.  Ten Snipe were on the lower pond.
.
South Lake Hides
A nice mix of waders including around 1500 Lapwing, 550 Dunlin, 134 Black-tailed Godwit and 2 Ruff.  The deep lake held 16 Pochard amongst the other duck.  At least 50 Snipe were in front of the Hogarth Hide.