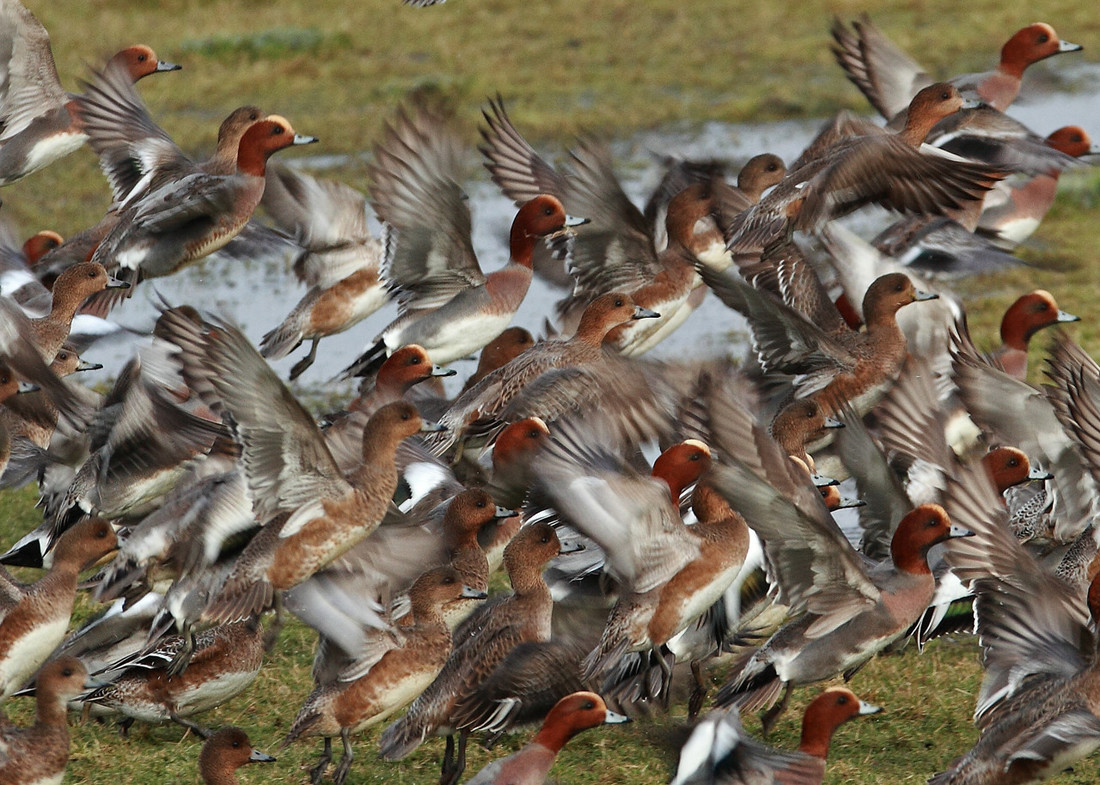 Holden Tower
Barnacle Goose 170
Red Breasted Goose 1
Crane 1
Wigeon 2800 here this morning with other flocks from around the site added this gives 3250 one of the highest counts of the winter.
Pintail 110 look really good.
Teal 143
Wader counts some what down on recent days but still;
Golden Plover 40
Lapwing 400
Curlew 64
Redshank 10
Dunlin 67
Black Tailed Godwit 5
Willow Hide
Stunning views of 2 Water Rail, lots of garden birds but especially good to see a big flock of House Sparrows.
South Lake
Surprisingly ice bound on the scrape but 4 Oystercatchers and 8 Avocet toughing it out. 22 Shoveler and 28 Pochard on the lake and 5 Cormorants including 3 very handsome breeding plumage birds. Snipe 1 close to Hogarth Hide.
Zeiss Hide and South Finger
Another 450 Wigeon here and just 167 Teal. Among the waders there were 520 Lapwing, 80 Golden Plover and 130 Dunlin many very close to the Kingfisher Hide. A Great Spotted Woodpecker drumming in the spinney behind the Zeiss Hide was a reminder of spring on what feels like a very wintery day.