Book your place on our unique Wild Safaris heading way out onto the wilder side of our reserve, available weekends and school holidays.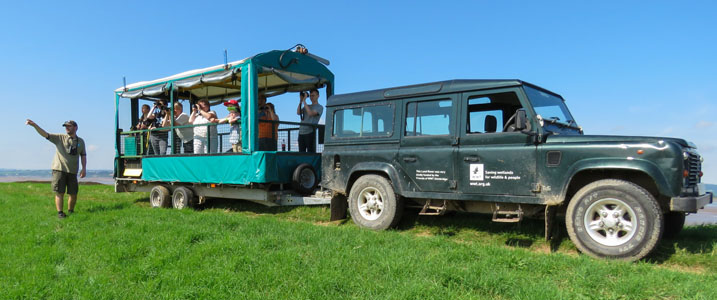 Wild Safaris run from May to September on Saturdays, Sundays and every day throughout school holidays. During these times, safaris will run twice daily at 11:30am and 2pm for around 90 minutes, customer demand and weather dependent.
Wild Safaris are priced at £5 per adult & £3.50 per child.
Booking on arrival is essential, as places are limited
Please note that the safaris are weather dependent and it is advisable to wear sturdy footwear and warm protective clothing especially during cold and or wet days.
These Safari tours are in addition to the normal admission charge.
We have a lift installed in the trailer so that wheelchair users can go on safari. A few further adaptions with seats do need to be made to the trailer so please give at least two hours notice if you are wishing to take a wheelchair on the trailer.