Welcome to our 380 seat open air Living Wetland Theatre where you can watch birds flying overhead and discover how each bird is adapted to the wetlands they live in.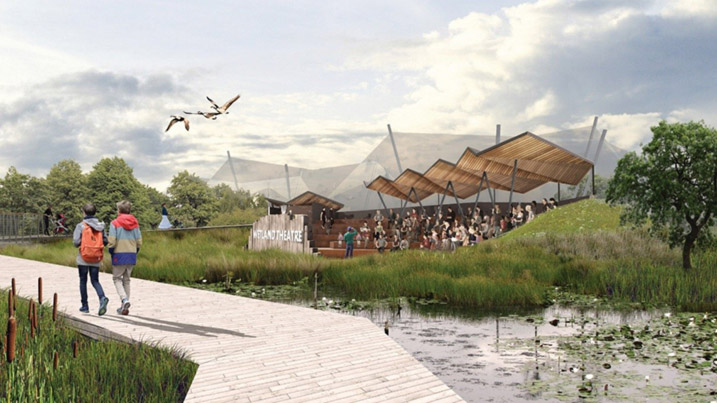 Living Wetland Theatre - opening Easter 2020
Sit back and relax and watch one of our films or interactive live shows hosted by our specialist team as they uncover the science behind wetland conservation.
Things to do:
Take a seat in the open-air theatre and watch our amazing birds flying overhead.
Our leading experts will inspire you with films and live, interactive talks on our conservation work.
Join our researchers, scientists and TV wildlife personalities as they debate pressing environmental issues like climate change during special events.
Find out how you can make a difference to nature in our Live Summer Science demonstrations.
Waterscapes Aviary - opening autumn 2019
Immerse yourself into the sights and sounds of a UK wetland. Look out for the elusive bearded reedlings, watch ducks diving in the underwater duck tank and learn about butterflies, dragonflies and pond creatures that rely on wetlands for their survival. Our volunteers will be on hand to help you get the best out of your wetland walk.
Things to do:
Visit the bird aviary and get up-close and personal with our bearded reedlings.
Discover the wetland minibeasts from swallowtail butterflies to creatures of the pond.
Watch ducks underwater as they dive around in our duck tank.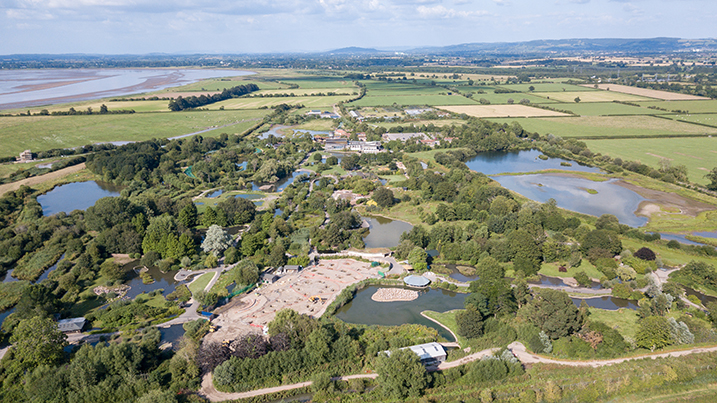 Project updates
Thanks to support form the Heritage Lottery Fund we've been working on the designs for our 380 seat open air Living Wetland Theatre and aviary. Over the last year we have been working with a number of birds to get them ready for the free flight demonstrations. We've been training and practising free flight with the birds. To find out more watch some of our videos. We have also successfully bred azure and blue-tailed damselflies for the first time in captivity. These insects will be part of our wetland aviary feature.