To protect all birds at our site and to prevent the spread of avian influenza, Meet the Trainer talks will be running in the Living Wetland Theatre, in place of the Wonders of Wetlands Bird Demonstrations. We apologise for any inconvenience caused.
Welcome to our 360 seat open air Living Wetland Theatre where you can watch birds flying overhead and discover how each bird is adapted to the wetlands they live in.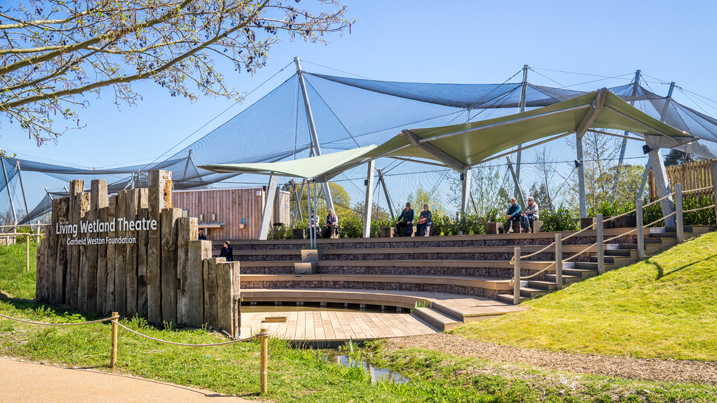 Living Wetland Theatre
Sit back and relax and watch one of our films or interactive live demonstrations hosted by our specialist team as they uncover the science behind wetland conservation.
Things to do:
Take a seat in the open-air theatre and watch our amazing birds flying overhead.
Our leading experts will inspire you with films and live, interactive talks on our conservation work.
Join our researchers, scientists and TV wildlife personalities as they debate pressing environmental issues like climate change during special events.
Find out how you can make a difference to nature in our Live Summer Science demonstrations.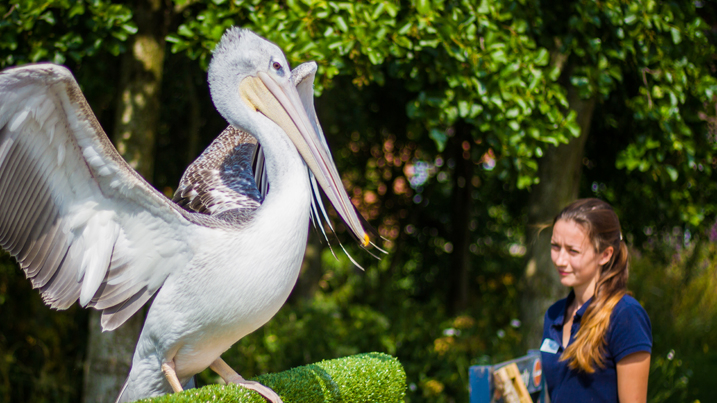 Waterscapes Aviary
Immerse yourself into the sights and sounds of a UK wetland. Watch ducks diving in the underwater duck tank and learn about how birds rely on wetlands for their survival. Our volunteers will be on hand to help you get the best out of your wetland walk.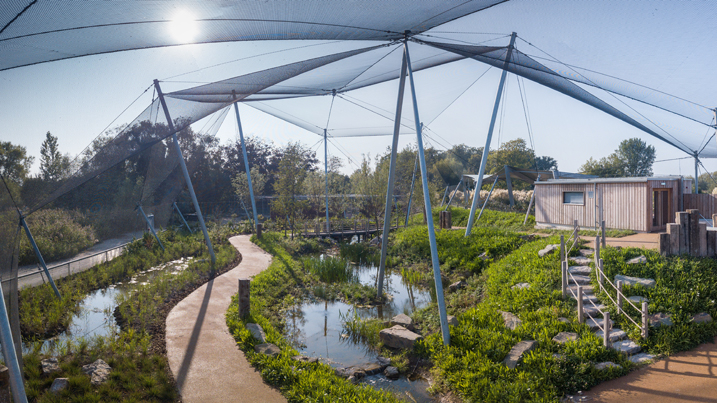 Things to do:
Visit the aviary and get up-close and personal with our resident birds.
Watch ducks underwater as they dive around in our duck tank.