Meet the nene – the world's rarest goose and learn how WWT founder, Sir Peter Scott brought this species back from the brink of extinction.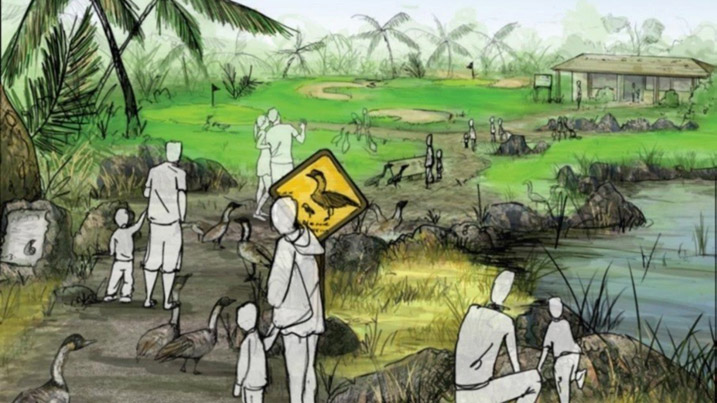 Opening winter 2020
During the 1950s the nene (also known as the Hawaiian goose) was close to extinction due to the introduction of predators in Hawaii and due to loss of its natural habitat including the development of golf courses! With just 30 wild pairs left Sir Peter Scott began to successfully breed them in captivity and release them back into the wild and the world population is now 2,500.
Visit our duckery with rearing tanks and enclosures and learn about the ground-breaking techniques Sir Peter Scott developed to boost the numbers of nenes in captivity and how we still apply his science to breeding birds today.
Discover how we raise and release endangered species such as Baer's pochard and Madagascan Pochard in some of the remotest places on earth. Learn how 'we use modern techniques and technology to raise and release endangered birds back into the wild.
Things to do:
Hand-feed the world's rarest goose – the nene
Discover how Sir Peter Scott developed ground-breaking techniques to breed nene back from the brink of extinction
Peek behind the scenes of our duckery and see the eggs and ducklings being raised
Find out about the amazing work we do around the world to save endangered species from extinction including spoon-billed sandpipers, Baer's pochard and Madagascan Pochard