Take a step back in time as you enter Sir Peter Scott's home where he championed the cause of worldwide wildlife conservation through growing the Wildfowl and Wetlands Trust (WWT) and set up the World Wildlife Fund (WWF).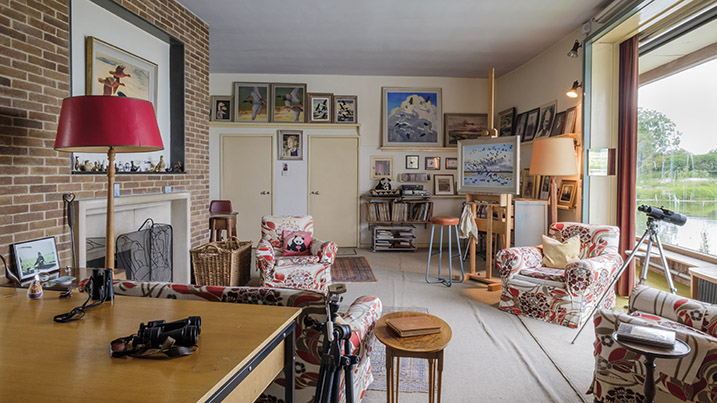 Little has changed in his home since the 1950s and you will be surprised to find out about his amazing life not just as the son of the famous Antarctic explorer Sir Robert Falcon Scott but as a pioneering wildlife conservationist, an artist, inventor, Olympic sportsman and Naval war hero.
Find out about his friendship with Sir David Attenborough and which members of the royal family visited his home, marvel at his original illustrations of Bewick's swans and reminisce about his days as a wildlife presenter on the BBC 'Look' TV programme.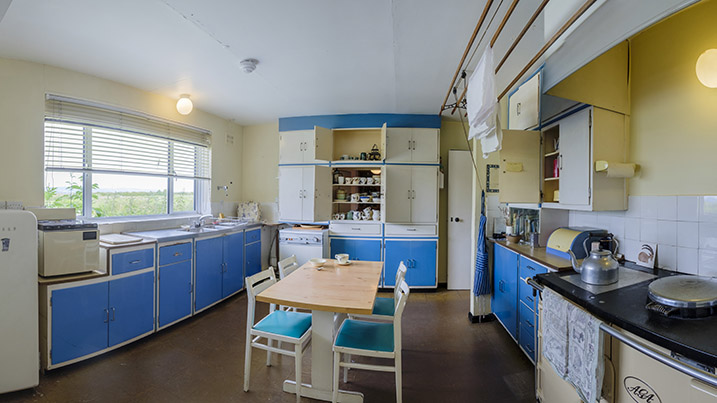 Pre-bookable daily guided tours:
Find out how Sir Peter Scott made Slimbridge the birthplace of modern conservation
Be one of the first people to take a tour of Scott House bursting at the seams with his personal belongings – from his notebooks and sketches to his books and record collection.
Experience the spectacular views from Sir Peter Scott's studio over his beloved lake – the Rushy Pen
Explore the 1950s kitchen and hear stories of family life at Slimbridge
Discover the many famous names who have signed the Scott House visitor book
Date: Daily from Monday 2 September
Meeting point: Beside the membership & bookings desk in the welcome foyer (10 minutes before session start time)
Date: Daily from Monday 2 September
Cost: Included with admission to the centre, however tours must be pre-booked via button below.
There is no additional charge for this tour, however we kindly ask visitors to make a voluntary donation to help us preserve the Scott House Museum for future generations.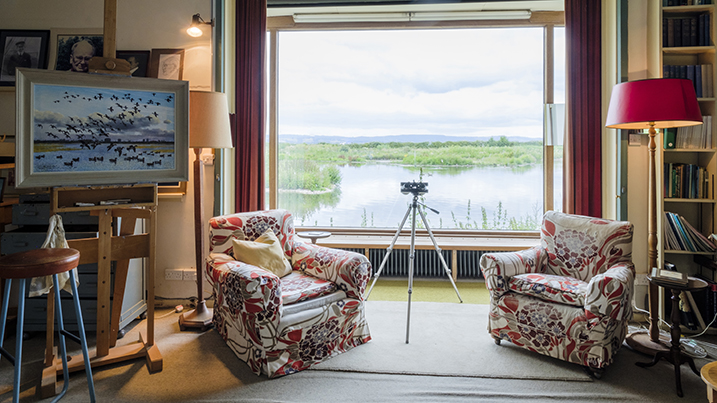 Before booking please read the full terms and conditions.
Did you know members can save 10% on admission prices by booking online in advance?