An exciting new interactive feature has arrived on the grounds of Slimbridge that will allow visitors to step into the shoes of Sir Peter Scott.

The WWT founder lived in basic wooden huts while out in the Russian Arctic so that he could closely study Bewick's swans.
It's a tradition carried on by our researchers today, who must take shelter in these simple structures to observe these wild animals, who breed each summer thousands of miles away in the tundra.
Jackie Harris, project manager for Slimbridge 2020 said:
"Not many people are lucky enough to get to experience the wonders of the tundra, so we thought we'd bring the tundra to Slimbridge.
"We decided to build a replica of a research hut where people can do all sorts of science and learn how we track and study birds across vast migratory routes."
As WWT experts search for vital clues to help explain the recent sharp decline in the number of Bewick's, these expeditions have never been more important. Their studies also aim to help save other endangered tundra-breeding birds, many of which visit the UK on migration.
The Arctic Research Hut will give visitors a real insight into life in the Arctic, as living conditions are recreated.
When the exhibit opens, budding researchers will be able to analyse poo under the microscope; sample vegetation and learn about tracking techniques.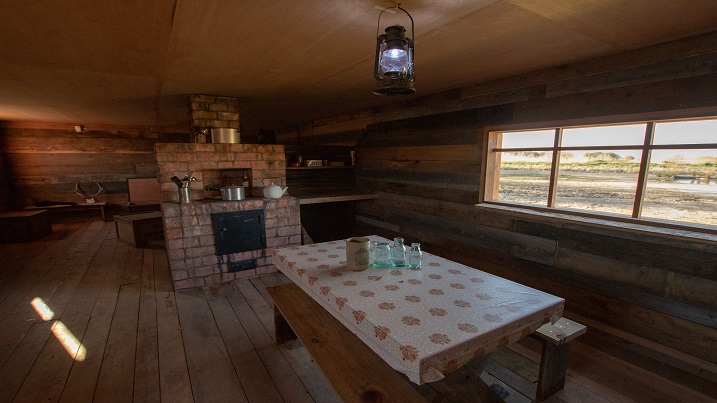 Outside, the landscape of the tundra has been recreated to include Kettle Ponds - a shallow, sediment-filled body of water typically formed by retreating glaciers or draining floodwaters.
Tundra birdlife will test visitors' natural history skills as there will be the opportunity to study leg rings to identify the individual birds and undertake basic science activities – replicating Scott's original work with Bewick's in the field.
Excerpts from Scott's own diaries will give participants a first-hand account of his arctic summer adventures, while the very same species of birds that motivated his travels roam outside the hut.
Tracking workshops will reveal how conservationists track birds like the Greenland white-fronted goose worldwide demonstrating techniques and equipment, and how their findings drives action.
For those less than enthused by the science bits, they will have the option to have their face painted to match one of four individual Bewick's swans. They can wear a leg ring to match that of their chosen bird.
The exhibit is just one element of Slimbridge 2020, an amazing new project that will transform the reserve by offering visitors inspirational and immersive wildlife experiences.
The new Arctic Adventure exhibits opens this summer on 11th July.