Exploring done, your next stop has to be our stunning new Kingfisher Kitchen for a delicious bite to eat, followed by a spot of retail therapy in our treat-filled shop. Best of all, every penny you spend supports conservation.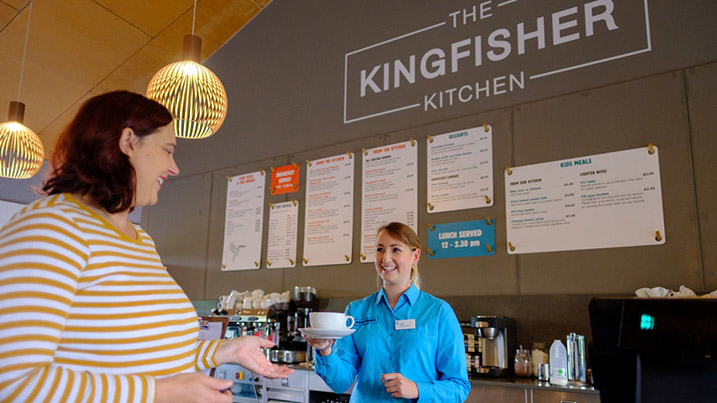 Kingfisher Kitchen
In the pink views, delicious food. Serving between 9:30am to 4pm daily. Our big-windowed modern Kingfisher Kitchen comes with gorgeous views of our Caribbean flamingos. There's space for everyone – friends, families, groups – and freshly prepared hot and cold food to tickle all taste buds. Grab a coffee and cake or sit-down with a meal – this is hearty, wholesome refreshment, open all day long. See sample menu here.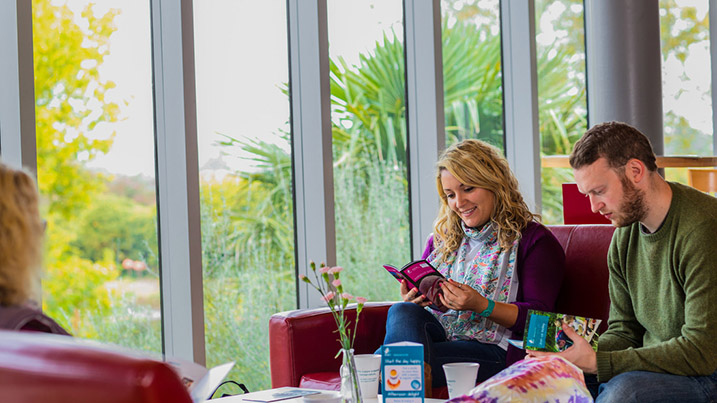 Swan Cafe
Open on Saturday and Sunday plus school holidays 10am to 12noon. Why not relax with a nice cup of tea and a cake at our Swan Cafe, before heading out to explore all the wonderful sights and activities in the centre.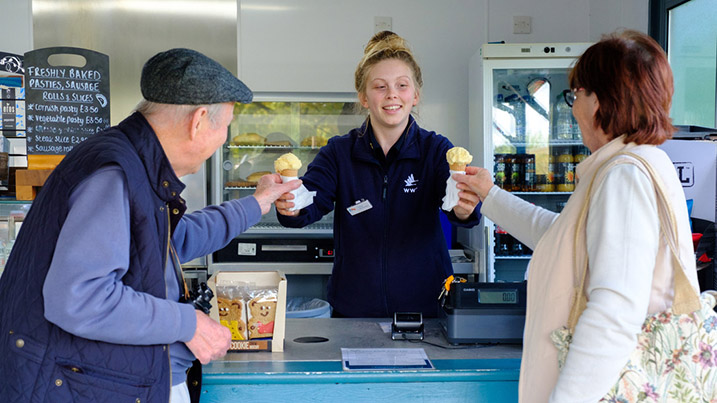 Kiosks in the grounds
Canoe kiosk open daily 10:30am to 3:30pm. Welly Boot Land kiosk open on Saturdays and Sundays plus school holidays 11am to 3pm.
After a lovely walk through the grounds, you are able to pick up some delightful refreshments at our Canoe Kiosk, which is situated alongside the large Children's playground and picnic benches. Or treat yourself to a delicious Carte D'Or ice cream and other refreshments from our Welly Boot Land kiosk.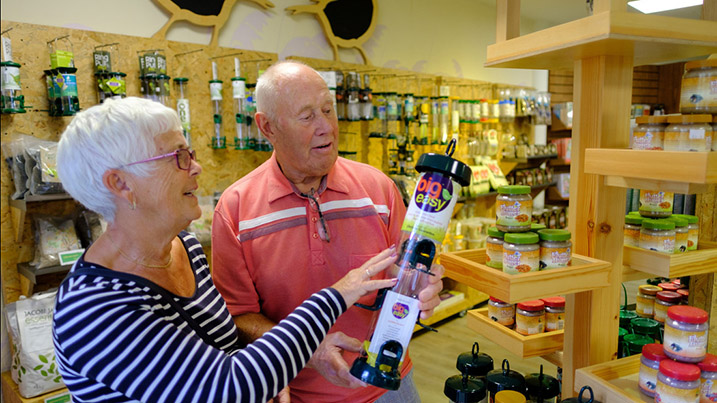 WWT gift shop
A wildlife treasure trove. Bursting with gorgeous gifts, toys and souvenirs, as well as the latest wildlife books, garden must-haves, outdoor accessories, and wildlife-watching essentials. Open all day long, with an expert team on hand to answer questions. Find the WWT shop next door to the Kingfisher Kitchen.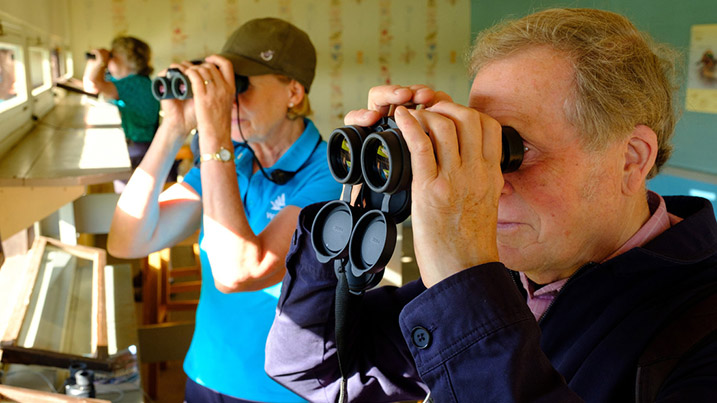 In Focus
Open 7 days a week, our In Focus shop is the place to come for brand new and second-hand wildlife-watching equipment. We've scopes, binoculars, eyepieces, tripods, digiscoping kits, and accessories from top manufacturers, including Opticron, Zeiss, Nikon, Swarovski, Steiner and Delta. You can even try before you buy. A percentage of all In Focus sales goes to directly support the work of WWT.