Last week a team from Bournemouth University's Global Environmental Solutions were continuing work on the reserve to help us better understand our population of European Eels.
A total of 35 eels were caught and microchipped under license from waterbodies around the reserve. The microchip is similar to that used for pets, is harmless and will allow us to monitor when mature adults leave the reserve to head off to breed.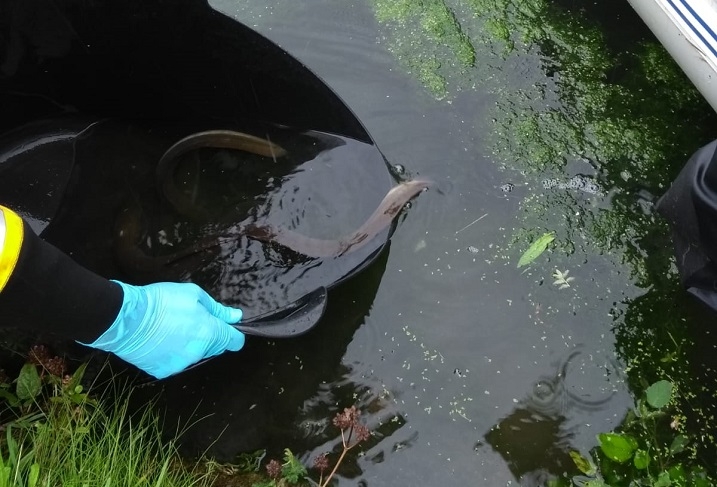 The critically endangered species spends most of its life in freshwater habitats around the UK before mature adults leave down our rivers and out to sea where they then migrate over 4000 miles to the Sargasso Sea near the island of Bermuda. Young eel larvae then drift back across the Atlantic Ocean to the coasts of Europe before metamorphosing into finger-length young eels, known as glass-eels, before continuing their journey inland back to the freshwater habitats.
As part of a push to protect and conserve their numbers, new eel passes and eel-friendly pumps are also being fitted around the reserve to improve accessibility. A new wetland treatment system has also been installed to boost the quality of the water. This work to enhance the wetland habitat for migratory fish around Slimbridge Wetland Centre has been made possible by funding from the European Agricultural Fund for Rural Development.