A new immersive exhibit has been created by local artist Jason Lane which helps tell the story of why WWT founder, Sir Peter Scott, chose to make Slimbridge his home.
In 1945 Sir Peter Scott was watching a flock of European white-fronted geese on the banks of the river Severn when he spotted two geese that appeared to have a golden ring around their eyes. The golden ring was the only thing that made the birds look any different from the rest of the flock, yet it was a hugely significant distinction. These were two less white-fronted geese of which only one had ever been recorded in the UK before and the sighting confirmed to Scott that Slimbridge was the place he wanted to set up his wildlife trust and WWT was born.
Nearly 75 years later local artist Jason Lane has created a flock of geese, using reclaimed steel, for the exhibit. Jason has previously created work for the Paralympics closing ceremony, Bristol Zoo and worked with Kevin McCloud on Man Made Home for Channel 4.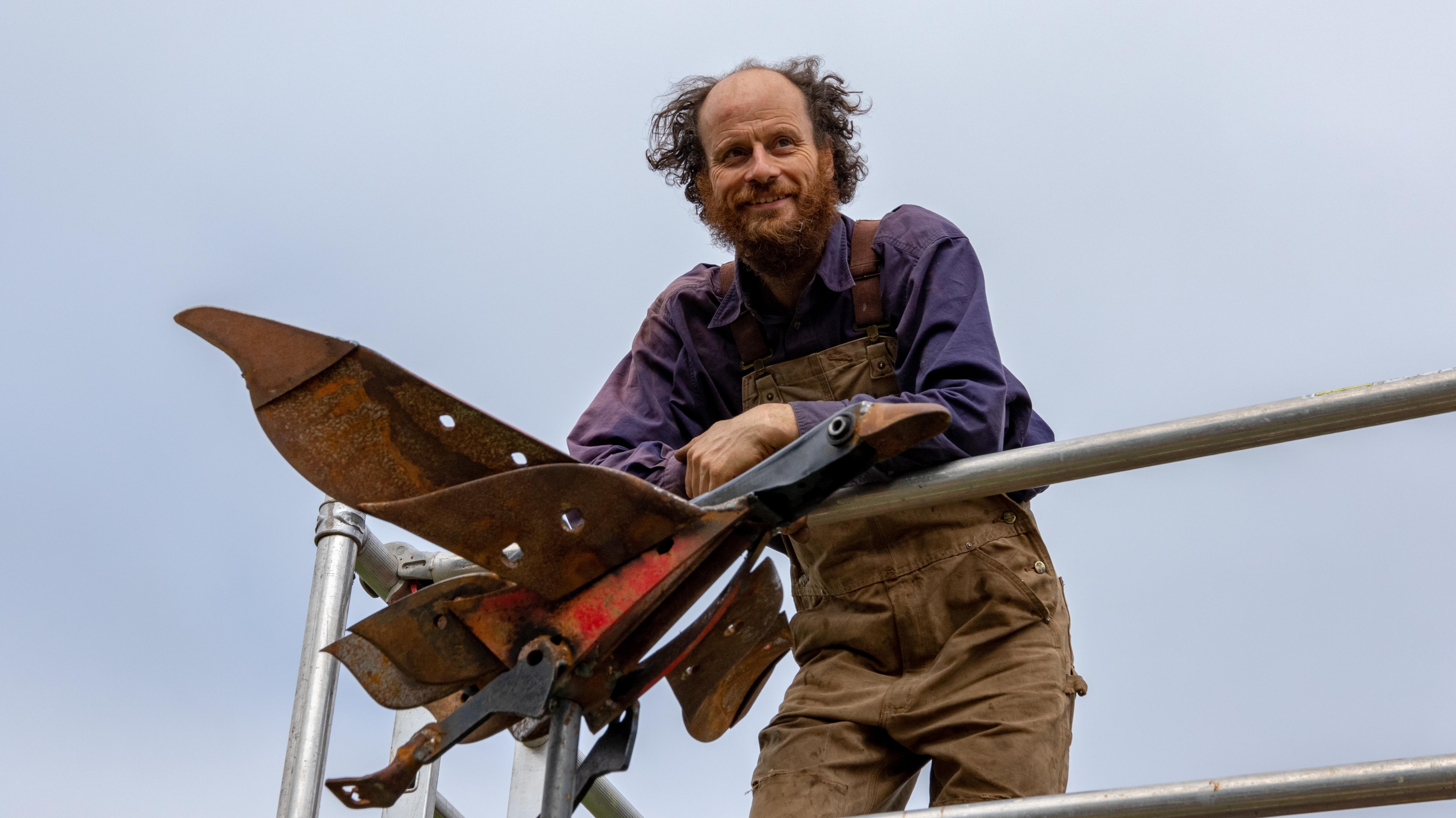 The birds are mounted on poles to look like they are flying in the famous V formation that you often see geese travelling in. Jason creates his work from reused and recycled materials and so the bird's wings are made from small plough blades that he salvaged from old farm machinery on a farm in Shropshire. Their legs are made from the arms of lifting equipment sourced locally in Bristol and their bodies are made from parts of old Ford Focus cars! One of the geese has mechanical wings that visitors can move by turning a wheel.
Sir Peter Scott believed in giving everyone the opportunity to get close to nature as he hoped it would inspire them to protect it. All eight of our new immersive exhibits for Slimbridge 2020 have been designed with this in mind. Scott's Goose Challenge will celebrate this moment in the history of WWT encouraging visitors to spot what Scott did, the golden eyed goose among the flock.
Look out for Scott's Goose Challenge next time you visit!