A new, fully wheelchair and pushchair accessible bird-watching tower was opened on Saturday (16th November) by well-known naturalist and natural history TV producer, Mike Dilger.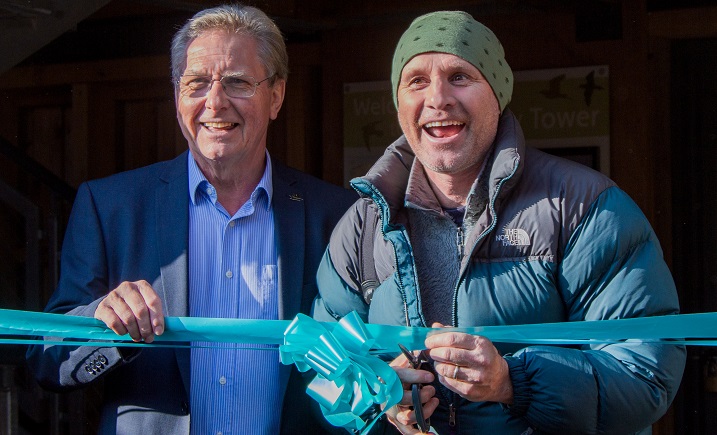 Sitting on the edge of the tidal reaches of the River Severn, the Estuary Tower features an integrated lift, providing access for all to the magnificent Severn vistas and the thousands of resident and visiting birds on the internationally-important tidal mudflats below.
The new architect-designed two-storey tower has both an indoor first-floor platform, as well as an open-air top floor, both of which have low-height glass.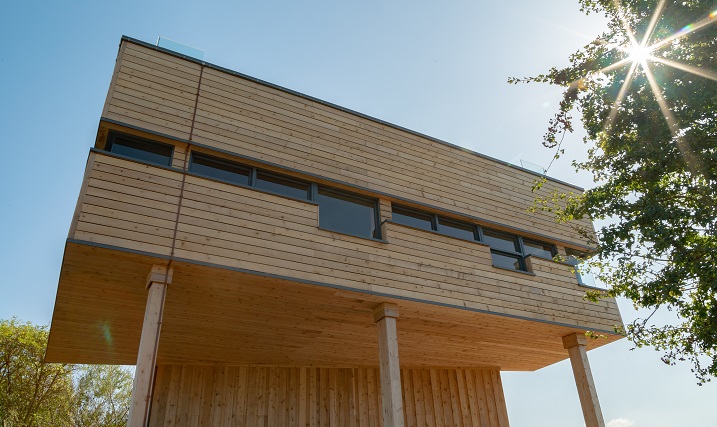 The new Estuary Tower was funded by lottery players through the National Lottery Heritage Fund (NHLF), and the good news is that to say 'Thank You', there is a special 2 for 1 entry (off standard admission tickets) available to players of the National Lottery. This offer is available between Monday 25 and Friday 29 November 2019, and is open to anyone with a National Lottery ticket or scratchcard, whatever the date of the draw or purchase date on the ticket.
Gary Haseley-Nejrup, General Manager at WWT Slimbridge said:
"This 2 for 1 offer to people who visit with a National Lottery ticket is our way of saying 'Thank you' to everyone who has helped fund us. There's now no better time to re-visit Slimbridge, take advantage of this great offer, and experience for yourself the magnificent views and wildlife that can be seen from the Estuary Tower.
"Over the past 20 years, WWT nationally has received over £10 million from the National Lottery Heritage Fund thanks to National Lottery players. NLHF funds have helped multiple projects including our exciting three-year Slimbridge 2020 developments which includes the Estuary Tower.
"Donations like this, as well as help from our members, supporters and volunteers, play a huge part in enabling us to continue our charity work to conserve, restore and create wetlands, save wetland wildlife, and inspire everyone to value the amazing things healthy wetlands achieve for people and nature.
"Each day we'll have expert guides on-hand in the tower to help beginners identify wetland birds, provide information on the estuary and explain why it is a site of international importance for wildfowl."
The Estuary Tower is part of a three-year project, entitled Slimbridge 2020, which will deliver eight new inspirational and immersive wildlife experiences and activities. These new exhibits will allow visitors to explore the amazing world of wetlands, feel closer to nature and hopefully be inspired to take action to conserve wildlife for generations to come.

Terms & Conditions of 2 for 1 offer
One National Lottery ticket provides 2 for 1 entry when you purchase an adult admission ticket at WWT Wetland Centres onsite, not online. This offer is not valid on special event tickets, or in conjunction with any other offer.
All National Lottery games qualify for free entry, including tickets from any National Lottery draw based game or National Lottery Scratchcard. Proof of ticket can be paper or digital.
One National Lottery ticket or proof of play per paying adult is required.
The draw or purchase date on the ticket isn't relevant.
For more information on accessibility access at Slimbridge: click here