Still plenty of chicks around the site today.
A pair of Mute Swans have 6 cygnets on the Whooper Pond and a pair have 4 cygnets on the Flood Ground.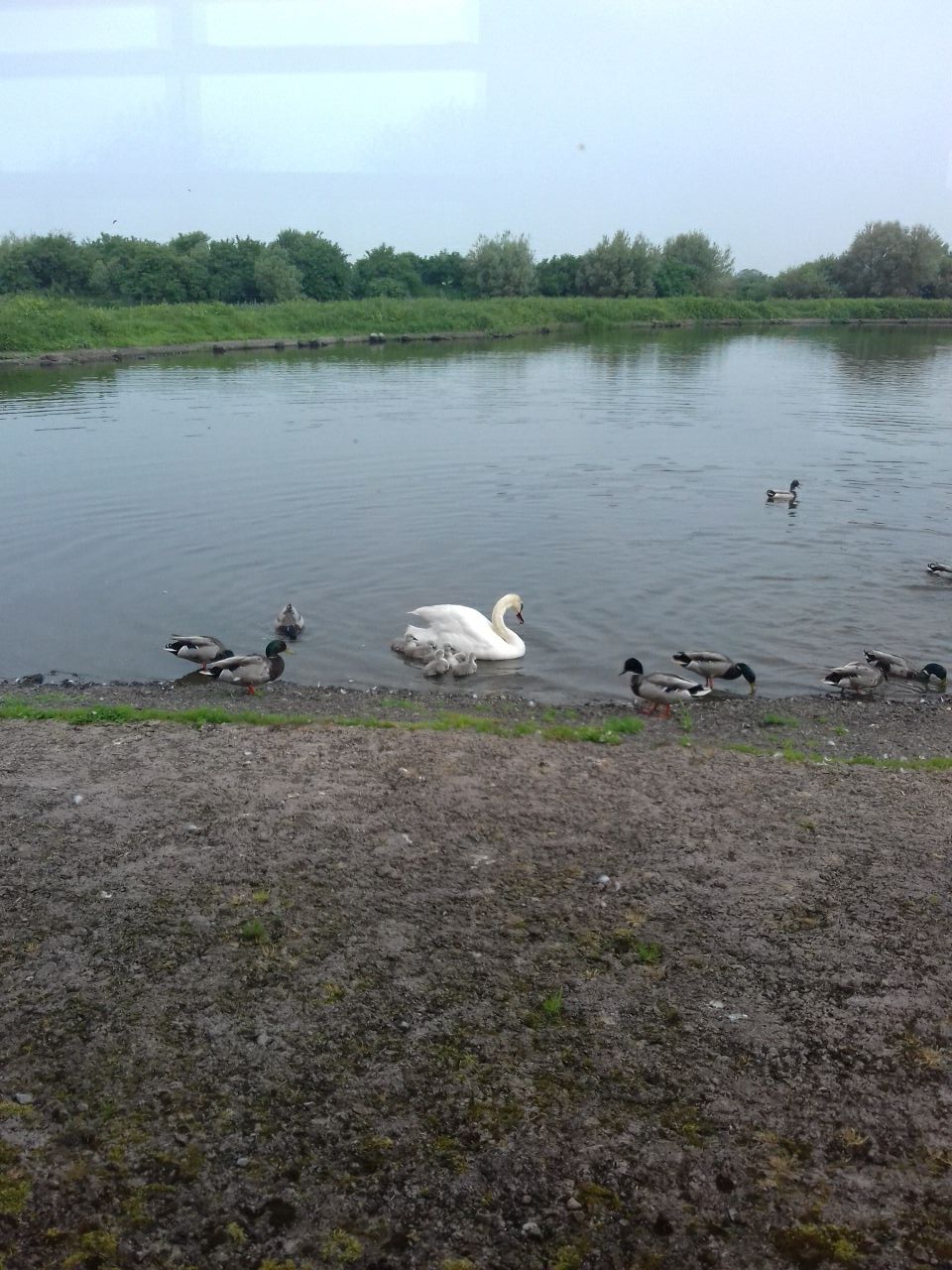 The Oystercatchers have hatched 2 chicks on the Folly Pond raft, it seems the third egg was not viable and has been abandoned.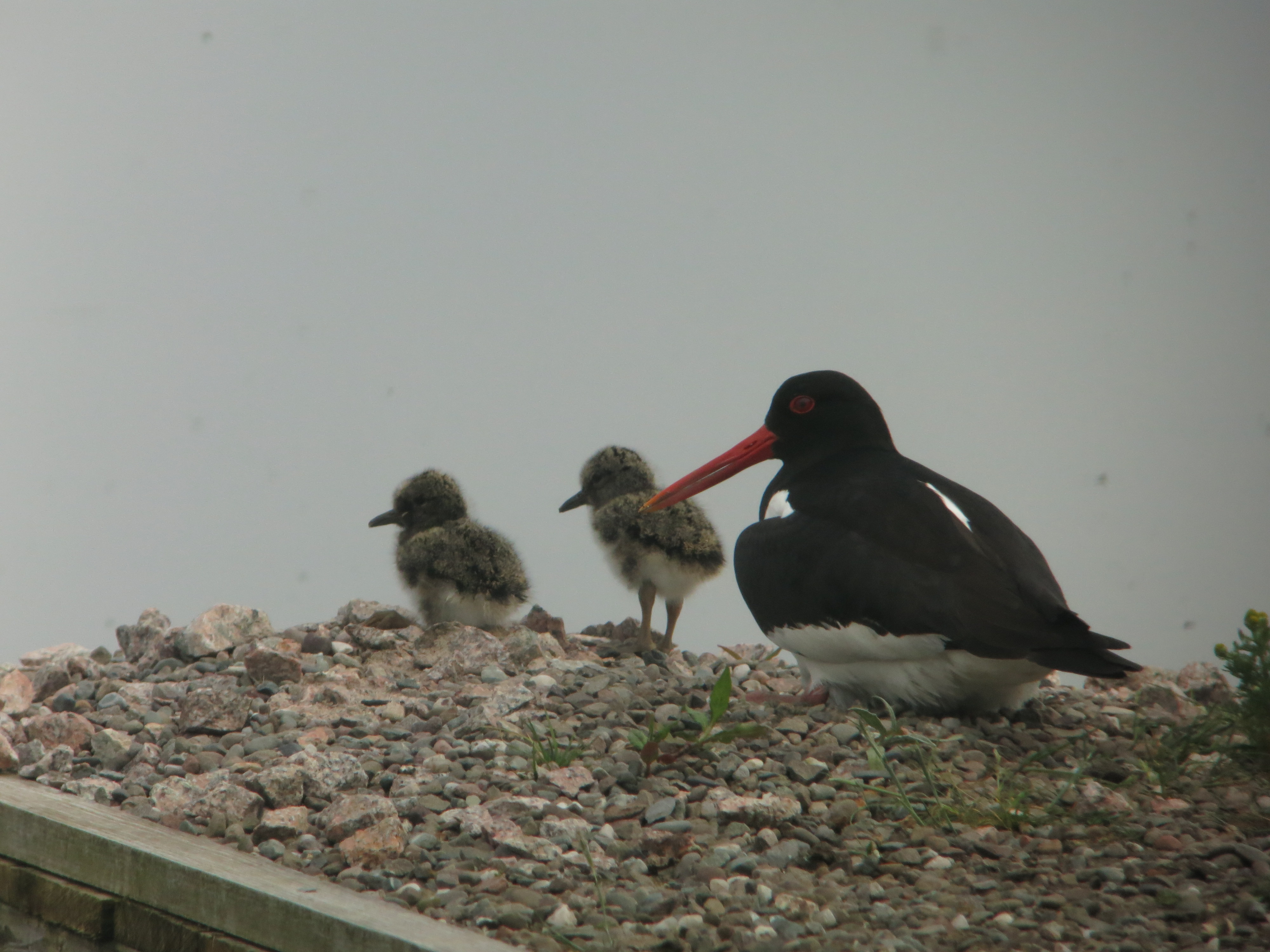 Swallows and House Martins are busy building nests around the buildings and hides and they are fantastic to watch as they swoop in with nesting materials.
Today's high tide is at 14:52, 8.7m.
Around the reserve:
Wildflowers
Cuckoo Flower
Gorse
Red Campion
Herb Robert
Northern Marsh Orchid
Hawthorn
Yellow Flag Iris
Insects
Peacock Butterfly
Orange Tip Butterfly
Tree Bumblebee
Buff-tailed Bumblebee
Common Carder Bumblebee
White-tailed Bunblebee
Emerald Damselfly
Large Red Damselfly
Four-spot Chaser Dragonfly
Common Blue Damselfly
Azure Damselfly
Blue-tailed Damselfly
Whooper Pond
Mallard 10
Mute Swan 2 plus 6 cygnets
Folly Pond
Mallard 20
Shoveler 2
Lapwing 3
Oystercatcher 2 – on nest with 2 chicks
Teal Pond
Moorhen 1
Grey Heron 1
Mallard 1 with ducklings
Avenue Tower
Black-headed Gull 11 – at least 3 chicks hatched
Mute Swan 2 – with 4 cygnets
Mallard 14
Gadwall 1
Oystercatcher 2
Lapwing 6 +5 chicks
Longhorn Cattle 2
Saltcot Merse Observatory
Kestrel
Buzzard 
Mute Swan
Shelduck
Mallard
Lapwing
Oystercatcher
Curlew
Little Egret
Great Black-backed Gull
Black-headed Gull
Common Gull
Herring Gull
Hebridean Sheep 9
Avenues & Feeders
(notable species)
Reed Bunting
Sparrowhawk
Coal Tit
Long-tailed Tit
Goldfinch
Greenfinch
House Sparrow
Tree Sparrow
Treecreeper
Great-spotted Woodpecker
Goldcrest
Chiffchaff
Willow Warbler
Sedge Warbler
Blackcap
Webcam
The osprey nest camera is live on our website, 10am – 5pm!
https://www.wwt.org.uk/wetland-centres/caerlaverock/experience/ospreys/
Twitter & Facebook
Follow us on Twitter @WWTCaerlaverock for instant WWT Caerlaverock bird news, wildlife news and upcoming events to your mobile phone or computer. This is a great way to get instant news as we update from our mobile phones as we are finding the birds.
You can also 'Like' us on Facebook https://www.wwt.org.uk/wetland-centres/caerlaverock/
joe.bilous@wwt.org.uk